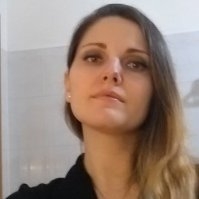 About Me
Consultant with over 8 years experience in the fields of research, project management, international cooperation, creative content development and cultural heritage management, acquired in Romania, Spain and Italy.
Main expertize:
- Strategic marketing & management
- Project management & International cooperation
- Copywriting and creative content development (video/audio/mixed media)
- Bid writing for various fields from creative industries, to ITC and innovation
Keywords and matching areas:
Ideas in Progress
Environmental protection
Education and Training
Creative Industries
Cultural heritage
Digital Culture
Marketing
We are proposing a ready innovative project aiming to enhance an spread the experience of the visit of UNESCO Heritage sites, in terms of tourism and marketing. We are looking for UNESCO Heritage sites (as defined in the Call for proposals) that would like to take part in such project. Our project has already been shortlisted in a recent Creative and Innovation challenge. Please consider we wil ...
Carlentini, Province of Syracuse, Italy
3 years ago
Capacity Building
Citizenship
Minority groups
Aid to Refugees
Creative Industries
The project intends to offer an innovative perspective on refugee integration through the use of vernacular material (especially home movies) as a new tool for opening up dialogue and understanding among ;
Carlentini, Province of Syracuse, Italy
4 years ago
Clusters
Environmental protection
Sustainable Tourism
Cultural heritage
Culture and Development
ADRION project on sustainable tourism ISLANDlab, is a European transnational route based on a common heritage of the maritime regions: the history of traditional wooden boats as well as the culture of the local communities, which were and are still using them. The proposal intends to do research and develop innovative touristic products of mediterranean islands based on this common cultural and i ...
Carlentini, Province of Syracuse, Italy
4 years ago