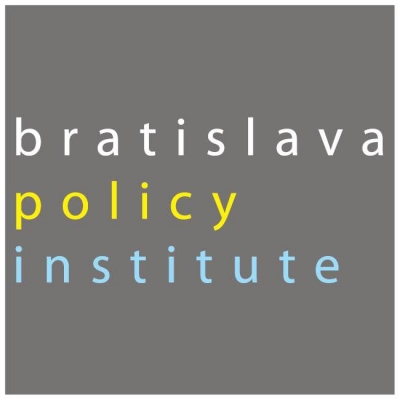 Bratislava Policy Institute
Looking for Partnership
Looking for Consultant
Looking for Extra EU Funds
About Me
BPI's objective is to support and develop public policy research initiatives and to provide public policy orientated expertise in the areas of youth policy, extremism, ethnicity, citizenship, minority studies, and migration. BPI's team is made up of sociologists, political scientists, and legal scholars. The team is able to engage in interdisciplinary research and public policy consultancy that is critical to the study of previously complex themes. BPI in its activities fosters publication activities, organizes seminars, conferences, and workshops, works on expert standpoints and public policy materials, BPI is also devoted to consultancy ; BPI's diversified team has been involved in various activities concerning both activism and policy research for the sake of liberal democratic regime and against extremism and disinformation campaigns inspired and run by different enemies of liberal democratic regime.
Bratislava Policy Institute team has long-term experiences with preparing, conducting, and elaborating research and work with quantitative and qualitative data. We collaborated with most of those that are focused on social research - Focus agency, AKO agency, GFK agency, and Markant agency. The best experiences we have with FOCUS agency – the profile of agency and reputation speaks in favour of cooperation with ;
Relevant experiences: Expertise in cross-national study of trans-boundary social and ethnic groups in Europe; sociological survey (face-to-face or Internet data gathering); analyses of sociological data with SPS programme; experiences also in qualitative methods of data gathering (deep interview, focus group) and their processing and analyses (program NVIVO).
Keywords and matching areas:
Ideas in Progress
Citizenship
Education and Training
Cross-border cooperation
Europe for Citizens
Human Rights
Sub-title: The Issue of the Word Race, the Concept of Race and the Context of Race Discourse in a Society. Loking for partners from these countries: Belgium, Estonia, Finland, France, Germany, Greece, Iceland, Israel, Italy, Spain, / Hungary, Poland, Portugal, Turkey. The relevance of participating countries: The choice of participating countries is motivated by the widest possible academic/ ...
Bratislava, Slovakia
10 months ago
Citizenship
Education and Training
Cross-border cooperation
Europe for Citizens
Human Rights
We are looking for partners in Spain and Germany, whose are interesing in collaboration with us on a idea that is bounding citizenships, populism and new narratives in the are of segregation of ;  
Bratislava, Slovakia
1 year ago
Innovation
Capacity Building
Social Affaires and Inclusion
Citizenship
Education and Training
Erasmus+
Cross-border cooperation
Horizon Europe
Research
Human Rights
We are looking for the partners in research mentioned above - innovation, capacity building, social affaires and inclusion, education and training, cross-border cooperation and research. We have already been active in various grant schemes - Erasmus, REC, Horizon2020, Visegrad, Europe for Citizens, and more.
Bratislava, Slovakia
1 year ago