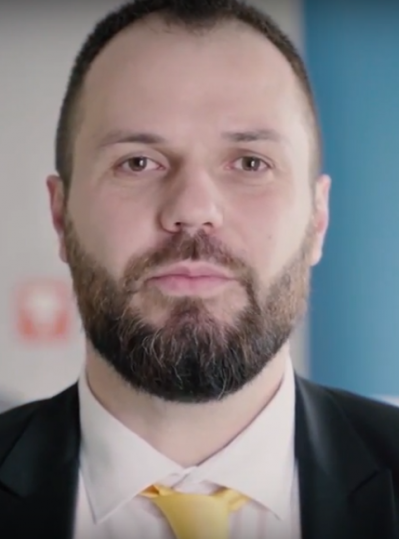 Branimir Dženopoljac
Looking for Partnership
About Me
ICT Cluster of Central Serbia is a business association which gathers enterprises, institutions and organizations from ICT sector from the territory of Central Serbia, based in geographical center of Serbia, in the city of Kragujevac.
Cluster was established on May 21, 2013 with the goal to support and develop the information and communication technologies sector on the territory of Central Serbia.
This goal will be achieved through building capacities and infrastructure of the Cluster to provide support for development of small and medium sized enterprises in ICT field with the aim to enhance their competitiveness, businesses and visibility on domestic and international markets.
Cluster activities can be devided in three groups of activities
01 Stimulating the development of innovations in the ICT sector of Central Serbia
Transforming the ICT sector towards an innovative industry
Developing a platform for sharing information on innovation and innovative products and liaising with relevant institutions
Support innovation patenting and patent protection
Mapping institutions in the field of innovation protection and development and signing memorandums of cooperation
02 Building partnerships and establishing cross-sectoral cooperation
Establishment of cooperation between the ICT sector of Central Serbia and other sectors in the area, such as the automotive, metal, agricultural and mechanical sectors
Building and establishing international co-operation
Organizing B2B events and cross-industry events
Improvement of organizational capacities of ICT cluster members for cross-sector cooperation and business improvement
03 Human resources development in the ICT sector of Central Serbia
Targeting children of all ages to promote careers in the ICT sector
Every 3 months examines market and member needs for courses
Upgrading existing courses by introducing additional and advanced courses as a continuation of existing ones
Certification and accreditation of courses
Creating a stock market of ICT practices offered in Central Serbia
Since its establishment, ICT cluster CS has managed to put itself to the map of clusters on national and international level.
On the national level the Cluster has signed the Memorandum of cooperation with three the most developed ICT clusters in Serbia (ICT NET Belgrade, Vojvodina ICT Cluster – VOICT, NIS Cluster of Advanced Technologies – NI-CAT) with which has intensive cooperation on building environment for effective clusters and ICT sector development.
One of 7 founders of Serbian Cluster Association – SCAN (AC Serbia is also one of the founders) and its cluster manager is in SCAN Managing Board.
Member of Balkan, Black Sea and Baltic ICT Clusters Network – 3B ICT which consists of 17 full member ICT cluster organisations which cover population area of over 350 million and European Digital SME Alliance which consists of more than ICT SMEs across the EU.
Keywords and matching areas: