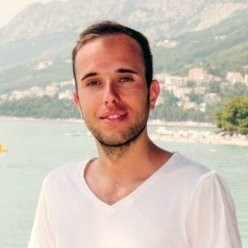 Balint Drahota
Looking for Partnership
Looking for Consultant
About Me
We are an Association of 10 youngsters, whose opinion is:
People who perceive Quality of Life as using convenient, hi-tech products and services, should turn processes to need less human work. People, who perceive Quality of Life as health (in nature, including humans), should do social and natural (including farming) work, including research on how to operate more sustainably. In the longer term, both make people free, while enjoying the quality of life, without the stress of hurry, enable people to have more time to spend with their beloved ones, their mission, and hobby. With our Association, we are piloting easy-to-scale models on both sides.
We are working on a platform (I can send you its link in Message) with the intent to avoid segregation, but to make discussions.
We designed it with keeping in mind that information-overload can result in less engagement. So it is dynamic: displays relevant content to people with different roles, interests, and priorities.
Summing up, the mission of the portal is to help life-saving information (research conclusions, new experiences) make an impact on related segments' actions.
Keywords and matching areas:
Ideas in Progress
Social Innovation
Low-Carbon Economy
Eco-Innovation
Sustainable Development
Innovation & Research
LIFE programme
Open Source
Civil Engineering
Research
Green Deal
We collect and organize relevant and practical climate adaptation and mitigation solutions and information to reach the end-users. In our platform, users can see and edit (with moderation) sustainability problems and potential solutions related to them. Clicking on any solution, related research, comments, and solution-provider entities (NGOs, companies, etc.)&nbsp...
Budapest, Hungary
1 year ago