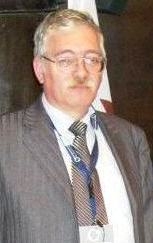 Baia Mare Municipality
Looking for Partnership
Looking for Extra EU Funds
About Me
I work for the Baia Mare Municipality / Romania in the Urban Strategy Department.
I am always open to new approaches and challenges in order to change myself and the society.
My main interests are related to a better development of the city and the community by :
- sustainable development in different areas such as social development, Youth, education, citizens' involvement, creative and emerging business, cultural tools, micro-economy, sharing economy and circular economy
- assure an appropriate answer from the city and community to the challenges arising in the ongoing URBACT III project "Boosting Social Innovation";
- involve the community, especially youth and children, in "Cultural Diplomacy"
- promoting the city in the world
- finding a way to establish smart neighborhood within the city instead of a city approach.
- contribute to the establishment of a better place for us all;
- Developing accordingly the partnership between relevant stakeholders and institutions;
My main objective is that our city shall become a point of meeting and and an open cooperation place where east, west, south and north shall meet, discuss, share ideas and best practice and actively involve in sustainable development by starting from the previous meetings and contacts and continue by inviting representatives from other parts of the world to join the approach. The objective shall be attained by:
• active partnerships build around the city, county and region in order to submit to European & International Funding Programs
• round tables, symposium, seminars, workshops, conferences for idea and good practice exchanges between cities and institutions from all over the world.
Keywords and matching areas:
Ideas in Progress
Sustainable Development
Smart Cities
Regional Policy
Project Development
Policy Evaluation and Governance
INTERREG
is a SMF project developed by a consortium of three countries: Romania, Serbia and Croatia to be submmited for funding on the new call for INTERREG DANUBE Priority 4 - Well governed Danube region / Specific Objective – Improve institutional capacities to tackle major societal challenges.   Project summary: Considering human capital as being essential for truly sustainable smart cities an ...
Baia Mare, ROMANIA
1 year ago
International Cooperation
Development and Cooperation
Urban Development
Horizon2020
Transnational cooperation
URBACT
Project Development
INTERREG
Urban Innovative Actions
- sustainable development in different areas such as social development, Youth, education, citizens' involvement, creative and emerging business, cultural tools, micro-economy, sharing economy and circular economy - assure an appropriate answer from the city and community - finding a way to establish smart neighborhood
Baia Mare, ROMANIA
1 year ago