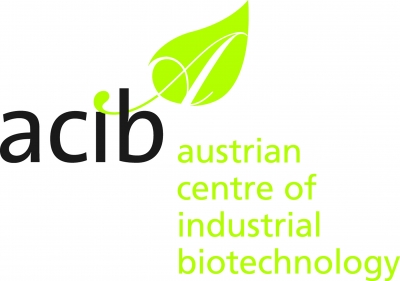 Austrian Centre of Industrial Biotechnology (acib)
Looking for Partnership
Looking for Extra EU Funds
About Me
The Austrian Centre of Industrial Biotechnology (acib) is a private research institution with 25+ years of experience. It is a multidisciplinary centre with research in several key disciplines: Organic Chemistry/Biocatalyis, Molecular-, Structural-, and Cell Biology, (Bio)Process Engineering, Bioinformatics, Synthetic Biology and Plant Biotechnology. acib has approx. 200 employees and acts as a hub for industrial biotechnology in Europe. acib currently has >120 projects with approximately 100 company partners such as 3M, BASF, Boehringer Ingelheim, Clariant, DSM, Evonik, GE Healthcare, KWS Saat, Lonza, Patheon, Sandoz, Sanofi, Shire, Südzucker, Voestalpine, etc. acib is a reliable and innovative partner in a lot of EU-FP7, Horizon2020, ERA, Interreg and several other national and international funding programmes.
Keywords and matching areas:
Ideas in Progress
Enterprise and Industry
Pharmaceuticals
Agricultural Biotechnology
Biotechnology
Industrial Manufacturing
Medical Biotechnology
Biology
Research
With more than 500+ delegates from science, industry and politics the ESIB ('European Summit of Industrial Biotechnology') is one of the largest biotech-events in Europe. This award-winning mixture of scientific lectures, pitching events, partnering and networking opportunities will now be continued with ESIB2019 from 18-20 November 2019
Graz, Austria
3 years ago
Horizon Europe
Transnational cooperation
Graphic design
Project Management
International Relations
International Project Management
Advertising
Business Development
Marketing
Dissemination & Communication in Horizon2020 is a must-have, but most researchers prefer to work on the scientific challenges and usually neglect No, problem - we can do it for you! An acib expert team consisting of an EU-expert, a science journalist and a graphics designer manage the full ...
Graz, Austria
3 years ago
Bioenergy
Natural Resources
Pharmaceuticals
Agricultural Biotechnology
Biotechnology
Innovation & Research
Medical Biotechnology
Biology
Analytics
Chemistry
acib is looking for R&D project-partners for: - long-term (co-)development projects - flexible fee-for-services - partnerships in transnational funding programmes acib offers: + contract research in all areas (from R&D to production and analysis) + extensive literature studies and IP search + consulting for funded research + professio...
Graz, Austria
3 years ago