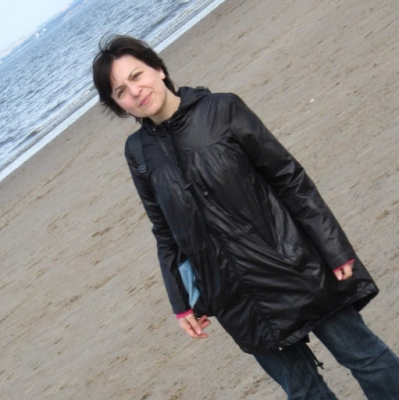 Asiye KAKIRMAN YILDIZ
Looking for Partnership
Looking for Consultant
Looking for Extra EU Funds
About Me
Asiye Kakırman Yıldız has tirelessly advocated the need for and importance of children's libraries since 2004. Asiye who is currently an Associate Professor at Marmara University in Istanbul, has not only introduced courses into the curriculum at undergraduate and postgraduate level that specifically focus on the field of children's libraries and librarianship, but also campaigns at a national and international ; Asiye's interest in children's librarianship can be viewed within the context of her research on change management. To date, Asiye has authored the only study on change management practices in Turkish libarianship and has many national and international publications that primarily stress that the issue of literacy and reading as a habit has to be tackled within the Early Years period. An example of her published research includes; "An Analysis of Public Libraries' Ability to Represent Preschool Children in Terms of Their Mission and Responsibilities (2017)." Following the publication all libraries nationwide took the step of introducing a 'children's area'. The importance of Asiye's work also lies in the fact that she actively helps shape national policy in the librarianship field. As an example, Asiye was the only academic chosen to represent librarianship at the National Council Meeting organised by the Ministry of Culture and Tourism in 2017 and also took part in the national Children's Libraries Workshop where the phrase she used 'children's libraries can eradicate inequality of opportunity between children' was influential in that it resulted in programmes for disadvantaged children being introduced over the summer period in libaries governed by the Libraries and Publications Directorate. Asiye was the first academic to organise two international symposiums on Children's Libraries (2018 and 2019), and her efforts in this field have been recognised at a national level as she is currently a nominee for the TÜBA award which awards young academics who illustrate outstanding performance in a particular field.
Keywords and matching areas:
Ideas in Progress
Social Affaires and Inclusion
Child Care
Education and Training
Lifelong Learning
Rights, Equality and Citizenship Programme
Children's libraries can be considered to social institutions that not only have responsibility of a social nature, but also play a role in eradicating inequality of opportunity. Such characteristics of children's libraries should be prioritised, and free of charge, state funded children's libraries with high sustainable competence, should be benefitted from. This will ensure that the academic and ...
İstanbul, Turkey
1 month ago