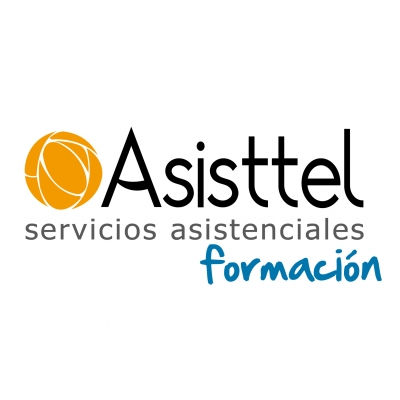 Asisstel, Servicios Asistenciales
Looking for Partnership
About Me
Asisttel, Assistance Services, S.A, is an andalusian company with more than 20 years of experience in the Care and Training Services Sector, being a pioneer and one of the first national companies in the Care Sector.
The company works in four different services areas, specifically in the following:
Elderly area: Asisttel manages a large number of nursing homes for elders, with a specific area for people with mental disabilities
Care Home: Services for dependent people
Childhood Area: The management of public and private children´s nurseries (kindergartens) around Andalusia.
Training Services: the company has a Training Center with certificated facilities in which it is offered training programs (classroom and online training) towards the achievement of vocational qualifications and certificates of professional competences, among others.
Based on the social character of the services offered from the company, it´s philosophy has the aim to satisfy the demand of dependent people, in order to achieve a greater social development.
As social company, Asisttel gives particular emphasis on issues such as Corporate Social Responsibility and quality certifications. In this area, Asisttel has been the first Andalusian Company that has obtained a quality certification (ISO 9001/2008 standards) in a Day Care Center.
The main sectors in which the company works, are the following:
Tele-assistance service for elderly: Asisttel has been the first national company that offers the telephone assistance at home for elderly and dependent people.
Home care services: these services are offered to a large group of people, from care for children, people with physical or mental disabilities, illness people, to elderly that require support to make the basic activities of daily days, etc.
Nursing Homes for elderly: the company manages "day care centers for older persons" and "residential centers for elderly people". These centers offer a comprehensive care for the health and sociocultural needs for older people with different degrees of dependency.
Training Services: Since 2009 the training area of the company offers training programs (through courses, seminars, and workshops) targeted to a wide range of audiences: people that work in the field of Residential and Assisted Living Care, and people that want to continue their knowledge trough quality training.
In the training area, the company has accredited facilities under the current legislation and various training centers. For this reason, since 2009, more than 3000 people have been trained.
It is offered different types of trainings:
Classroom
Blended
E-learning
As it has mentioned above, the company has specialized in the care sector, offering Vocational Training in the following:
Social health care to people at home
Social health care to dependent people in social institutions
Specific trainings for caregivers.
At the same time, it is offered a wide range of trainings and courses in the following fields:
Management and Administration
Trade and marketing
Hospitality and tourism
TIC
Socio-cultural and community services
The company works with a wide range of institutions, both public and privates.
Keywords and matching areas:
Ideas in Progress
Education and Training
Erasmus+
We are looking for partners for a KA2 project in the field of VET. Te project will be leaded for The Regional Council of Seville (a public body). We are looking specifically for public bodies (regional authority, municipalities), NGOs, companies or institutions working to protect and promote the fundamental rights of the LGBTI group; people that suffers discrimination based on their sexual orie ...
41007 Seville, Sevilla, Spain
3 years ago