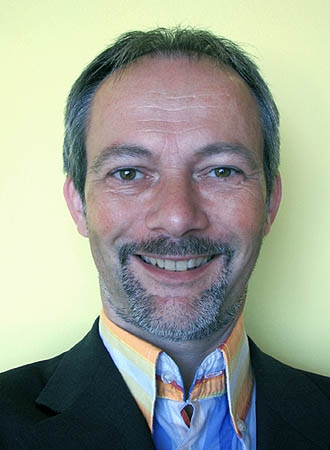 Armand Faganel PhD, University of Primorska, Faculty of Management
Looking for Partnership
Looking for Extra EU Funds
About Me
Armand Faganel, PhD, Head of Marketing department at the University of Primorska, ;Courses I'm teaching: Marketing, Consumer Behavior, Sales and Relationship Management, Marketing Communication, Industrial Marketing, Creativity, branding and consumption, Sustainable consumption. Before joining the academia working in sales as marketing manager, sales manager and director of FMCG and automotive companies. Expert at the Slovenian Quality Assurance Agency for Higher Education, been leading author for Criteria for monitoring, assessment and assurance of quality in the higher education institutions, study programmes, science and research, and in artistic and professional work (Official Gazette of the Republic of Slovenia, UL RS No. 63/2004). Guest lecturer at numerous European and world universities, regular visiting professor at the South-Eastern Finland University of Applied Sciences – XAMK, where delivering 60h intensive courses since 2009 (Customer intelligence and customer relationship, Personal selling and sales management, Marketing management, Change management, Selling and relationship management). Published 5 books, 19 chapters and several articles and conference papers. Attended scientific conferences in New Zealand, Malaysia, Latin America, Turkey, Russia, Europe. Organized the UP FM Summer school 2012: Corporate sponsorship and art, financed from European structural and investment fund. Member of editorial boards of academic journals and serving as reviewer for 18 international journals. Been thesis supervisor for more than 450 students. Received the University Pedagogic Excellence Award in 2018. Realized 18 research and development projects in Europe, Latin America, Russia.
Projects in process:
Norway Grants Fund projekt: SOCIALNEET – From civil society organizations to social entrepreneurship: Combating and addressing the needs of NEETs (young persons Not in Education, Employment or Training), 2018-2021.
Erasmus+ project:: AIMED – Aiming to educate by promoting the academic dimension of Erasmus+, 2018-2020.
Erasmus+ KA2 project: - International Key account management & Sales 2017-2019.
Keywords and matching areas: