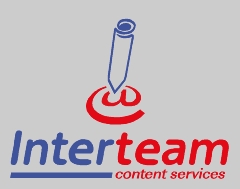 Interteam Content Services
Marketing
Copywriting
About Me
Interteam Content Services has acquired extensive experience in coordinating dissemination, exploitation and communication activities for EU-funded projects.
To date we have led the dissemination and capitalization activities of several EU-funded projects including Mare Nostrum (ENPI CBCMED), FIGARO (FP7), ELAICH (Euromed), BEMOSA (FP7) and PSYCRIS (FP7).
We specialize in presenting and creating visibility and awareness among relevant target audiences (end users, local and regional authorities, scientific and professional community, media outlets and other stakeholders).
Interteam Content Services uses a wide variety of channels to reach these target audiences and present each one of them with a message that is specifically designed to meet its own needs and interests.
Our activities include:
Building of public website
Events
Newsletter
Project blog
Public Relations
Printed materials
SEO
Social media
Video
We are always interested in getting involved in new projects and would be happy to participate in proposals that require our expertise or help out projects that lack the professional expertise to successfully disseminate and communicate their research results.
We will make sure that your research will be brought to the attention of as many relevant people as possible.