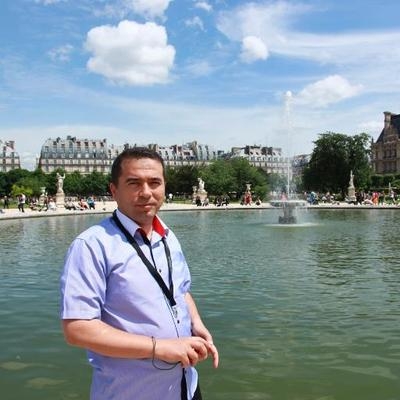 About Me
Key Activities
Working on European projects since 2005. I started to work on this area as a project officer in Governorship and then I worked there as city project manager for years. I haven't taken any training about PCM. But I have learned the projects how to write and coordinate myself. I have learned to write project proposals and coordinate by living. Therefore, my experience has gotten by doing and learning myself.

Drafting/writing project proposals within the Erasmus+, EuropeAid programmes (ex LLP, LdV, Gruntvig and Youth in Action programmes). Monitoring European tenders, Worldbank, Holland Matra fund, Embassy funds, local funds, Development Agency funds and the other funding opportunities.
Offering assistance to private stakeholders in planning, development, preparation, submission, management and coordination of European projects and international initiatives
Supporting for general administrative & coordination, the management of European projects and active partners' search.
Establishment and promotion of networks and relationships at local, national and European and international level
The promotion of intercultural dialogue, social inclusion and equal opportunities; respect and diversity.

Open for new works.
Looking for opportunities and job::

Writing new Project proposals for different funds, especially EU funds.
Rewriting the project (if it is not approved) with revision.
Preparing documentation, presentation, training unit, curriculum, intellectual outputs etc. for implementing Projects.
Supporting Project Management
Collaborating with the partners in the management of all the documents related to the project, from submission to implementation and dissemination of project results.

Doing my best during my working areas up to now and keep doing my best on my works.
If you have any Project idea/s, we can work together and create good works in good cooperation.


Key competences: project proposal writing, project management, communication, networking-relations, executive director, teacher, trainer.
Ideas in Progress
Tourism
Adult Learning
Erasmus+
Youth Exchanges
Lifelong Learning
Creative Europe
Europe for Citizens
International Project Management
EEA and Norway Grants
I am looking for a job for writing project proposal, or I can be your Colsultant to help you in the EU Cooperation
Denizli, Turkey
16 days ago