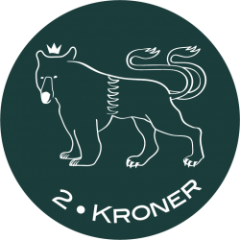 2Kroner Julia Keil und Jan Schröder GbR
Consulting Agency
---
We were looking for 1 experienced projectcoordinator (Leadpartner) and 1 tech partner: Erasmus+ KA2 strategic Partnership with intellectual outputs in the field of adult education (or transsectoral adult education/ Youth (24 Month) for our project idea "visEUalisation– How to implement hand drawn and animated videos into teaching". The project now has been finalised and all the valuable results and materials can be explored and downloaded on/from the visEUalisation website and e-learning-platform.
Our main objective was:
to develop a training to enable small and medium sized educators to develop their own videos related to their educational needs, without being dependent on external service providers.(Speed Drawing Videos, Whiteboard Animation Videos and other forms of innovative videos). Related Software should be easy to use. As this is for SME and non-profit organisations related Software should be freeware or not very pricy.

to enable participants to produce hand drawn or animated short videos 30sec to 4 Minutes and develop skills such as
+ Idea-Development
+ Scripting, Storytelling
+ Skill set needed for drawing
+ Storyboarding
+ Importance of Voice and Sound
+ Legal questions about image rights and music rights
+ Editing
+ Posting online
Partners:
2 partner organisations from Germany, Austria, Spain and Poland were involved.
2Kroner (role utilizer) initiated the project idea. 2Kroner is a small private training and consulting service provider within the fields of Diversity, Intercultural Communication, Project Development & Management as well as (EU) Fundraising. 2Kroner offers bespoke services for both the private and the public sector as well as for NGOs. 2Kroner is dedicated to the concept of lifelong learning and aims to enhance and promote equal opportunities and measures of empowerment for people from all paths of life, who are disadvantaged by structural discrimination.
The founders of 2Kroner have successfully completed several Erasmus+ KA1 projects, and have assisted in KA2 projects. They are familiar with the Erasmus+ program. They can contribute in the Fields of "Idea Development", "Skill set needed for drawing". They are experienced in the design and implementation of Trainings. They can support the development of the non-technical aspects of the training. They can be responsible for a test run of the training and a multiplier event in Germany at the end of the project. 2Kroner are fluent in Scandinavian Languages, English and German.
---
Education and Training
Adult Learning
Erasmus+