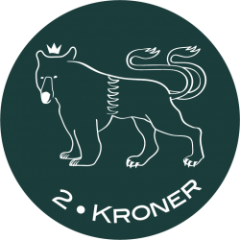 2Kroner Julia Keil und Jan Schröder GbR
Consulting Agency
Looking for Lead Partner
---
Download File
PLEASE ONLY CONTACT US IF YOU ARE THE FUTURE LEAD MANAGER OF A PROJECT OR YOU ARE ACTING ON BEHALF OF THEM!
The COVID-19 pandemic shifted the focus towards digital formats within the field(s) of learning.
Our offer for relevant future educational projects:
Enhance your learning focused project with videoscribes
Develop storyboards
Creation and selection of images
Non-discriminatory and coheasive imagery
Produce short (40 sec. - 3 min.) videoscribes
An artist's view with the outlook of a seasoned trainer and EU project manager
Evaluator experience
Our expectations:
Documented project managing experience (preferably long-term) within the respective EU programme
A project managing team conducting pm methods that have proven to be suitable and successful
A lead partner to whom EU projects enhance their daily business and NOT are their daily business
Prefered project topics:
An educational scope in alignment with the Erasmus+ programme (Adult Education or Youth) or Citizien, Equality, Rights and Values (CERV) programme
Projects in alignment with our organisation values (see below for more)
Leadership, Communication, Equal Rights, Storytelling, Creativity, Idea Development ...
It is our experience that smaller consortiums are more sustainable and produce outputs of higher quality. We therefore prefer projects with a maximum number of 6 partner organisations.
At our organisation we hold ourselfs accountable to ethical standards and practice. In our work and as individuals we promote an anti-discriminatory (intersectional) and inclusive approach. We expect there to be a mutual understanding in terms of reflecting related issues among the project consortium.
We are only interested in projects with calculated staff hours (Erasmus+ KA2 etc.).
2Kroner is a small private training and consulting service provider within the fields of Diversity, Intercultural Communication, Project Development & Management as well as (EU) Fundraising. 2Kroner offers bespoke services for both the private and the public sector as well as for NGOs. 2Kroner is dedicated to the concept of lifelong learning and aims to enhance and promote equal opportunities and measures of empowerment for people from all paths of life, especially those, who are disadvantaged by structural discrimination.

Due to our institution size and other EU project commitments we do not aim for the role of lead or applicant partner/coordinator.
Please contact us via E-Mail only!
---
Social Affaires and Inclusion
Gender Equality
Minority groups
Education and Training
Adult Learning
Erasmus+
Arts Education
Cultural heritage
Digital Culture
Rights, Equality and Citizenship Programme