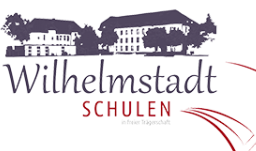 WILHELMSTADT SCHULEN Wilhelmstraße 28 – 30 Haus 18 13593 Berlin
Looking for Partnership
About Me
Campus Wilhelmstadtschulen.
We live education.
On the green grounds in Spandau Wilhelmstadt there is a kindergarten, a primary school, a secondary school with gymnasiumer upper school and a high ;Children of all ages and backgrounds are successfully promoted and challenged right from the start.
The institution encourages support the initiative of Education Berlin (IBEB) a charitable company with over 200 employees, education and school education and education of young people from different backgrounds and ;In addition to English, Spanish and French are offered as second foreign languages.
Understanding of cultural diversity.
Cultural diversity is a lived reality on ;The children and young people experience multilingualism and the knowledge of other cultures as part of themselves. Teachers from 14 nations (among others from Greece, Japan, the USA and Turkey) accompany the children in their school ;The Wilhelmstadt schools do not see themselves as elite schools, but as Spandau educational institutions with an open school program for the local ;Even low-income families have the opportunity to enroll their children.
Education at the highest level.
The graduation rate of almost 100 percent and a grade point average, which was in the last year, proves the successful work at the Wilhelmstadt ;In the last school year, two students achieved the dream marks and in their Baccalaureate ;The successes of the schools are achieved by small class sizes of about 20 students and thus the stronger opportunities for individual student ;In addition, tutorials and exam preparation courses are offered on weekends and during the holidays.
Keywords and matching areas:
Ideas in Progress
Education, Training Centre or School
Education and Training
Higher Education
Dear project partners, I would like to corporate and write the project with co-partner. if you are ready. we can work on our idea or find out new one. I am an English teacher at school where we have kindergarten, primary school, secondary ;I am totaly busy, but i want to write a project about school, students and education So, i am looking for partners to work togther and ap...
Wilhelmstraße 28, 13593 Berlin, Germany
4 years ago