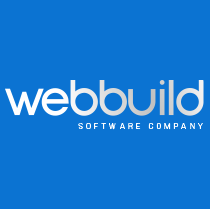 Webbuild LTD
Looking for Partnership
About Me
Webbuild Bulgaria EOOD is a Bulgarian software company (). It employs a team of professional software engineers who develop online stores, company websites, ERP systems and warehousing programs, commercial and business software. Project challenges that the company must address are:
Setting up in transnational cooperation to identify and then transfer an "innovative practice / product" that is affordable for small and medium-sized traders, in which everyone has the choice to pay on a monthly basis, quarterly, six months, year or once. An innovative product must be flexible and allow every customer / merchant to launch with a minimal package and, over time, be able to upgrade and migrate to a larger package as it needs to grow. The innovative product must enable it to be reversed - customer / merchant by a large "software package", to limit the cost of software, with the system providing options for such migration. Another important functionality of the innovative product is to develop web services for two-way communication with one or more online retailer stores.
Keywords and matching areas:
Ideas in Progress
Business Management
Business Development
The project idea is to create an "innovative software product" with a strong focus on small and medium-sized businesses. The effect of the tannational project is expected to provide a "digital solution" to easily optimize resources, integrating all the processes required to run the company into a single system. Webbuild Bulgaria EOOD plans to implement its project ideas by u...
Sofia, Bulgaria
2 years ago
Business Management
Business Development
1. Software companies, other structures / clusters experienced in integrating the ERP system with CRM and BI modules and other systems 2. Structures, centers, organizations / training organizations - having experience and / or creating or managing "digital value" projects What is expected from the partner Training / sharing company experience at Webbild Bulgaria Ltd. in the te...
Sofia, Bulgaria
2 years ago