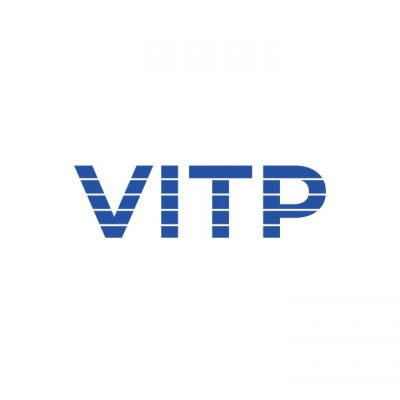 Visoriai Information Technology Park
Looking for Partnership
Looking for Extra EU Funds
About Me
Visoriai Information Technology Park (VITP) is an expert in successful business incubation, is well positioned in relevant regional and national networks and is able to assist startups in areas including business coaching, access to funding, legal advice, and opportunities for relevant networking.
VITP has among its shareholders Vilnius University, Vilnius Gediminas Technical University, Vilnius University of Applied Sciences, Vilnius city Municipality, Association of ICT companies INFOBALT and a number of companies operating in different fields – photonics, renewable energy, IT.
The main focus areas of VITP are supporting development of deep tech businesses and promoting business-academia collaboration. VITP has a co-creation space and startup incubator in its facilities, research organizations in the neighborhood, and two biggest Lithuanian universities (VU, VGTU) among its founders. VITP further grows the tech-community in the area by developing innovative infrastructure and providing networking opportunities.
VITP has a record of more than 150 projects with 110 companies validating ideas of new products or organizational innovations. Such projects were carried out forming teams consisting company representatives, VITP facilitators and interdisciplinary team of students. Variety of tools are employed facilitating such teams, for example, Agile project development, Design thinking, Prototyping, NABC Value creation, Customer persona, Problem Tree Analysis (PTA) or Business Model Canvas (BMC).
VITP also harbors one of Lithuania's largest and leading communities for deep tech companies which share the characteristics of lengthy time-to-market, high capital intensity, technology risk and complexity. VITP is home to innovative companies and high potential startups (IT, photonics, nanosatellites, data processing, energy solutions, biotechnologies, 3D printing etc.) as well. There have been over new jobs created in tech businesses in VITP since 2013.
Keywords and matching areas:
Ideas in Progress
Innovation
Education and Training
We are interested in partnerships to further develop our program of "Innovation workshops" or apply our extensive experience and competencies in this area for new projects. Innovation workshops is 2-months process facilitated by our experts, when a multidisciplinary team of talented students is collaborating with the experts from innovative company in order to deve...
Vilnius, Lithuania
1 year ago
Innovation
Education and Training
We are interested to participate in joint projects where we could apply our competencies (innovation education, innovation workshops. innovation consulting), use our network (high-tech companies, institutions, innovators and students) and cooperate on the areas of our tech-community expertise (lasers & photonics, aerospace, agrotech, 3D printing, IT, science publishing technologies, and oth...
Vilnius, Lithuania
1 year ago