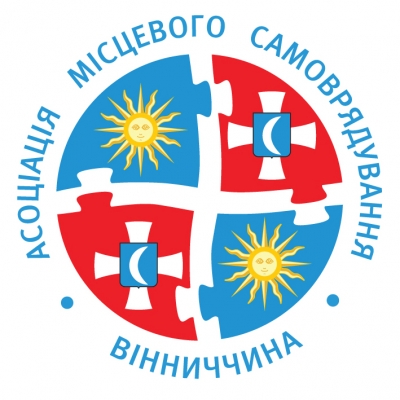 Vinnytsia Regional Association of Local Self-Government Bodies
Looking for Partnership
Looking for Extra EU Funds
About Me
Vinnitsya Regional Association of Local Self - Government Bodies is an association that is designed solely to protect the interests of local governments. The Assiciation is a nonprofit organization that unites local authorities of Vinnitsa region to implement their statutory objectives.
There are 3 Centers in the Association:
of Organizational and Legal support on developing and reforming of local governments;
2. Center for Promotion and External Relations
3. Center for Investments and Fundraising Capacity
The Association was founded on April 23, 2012 within the Project "Creation and development of associations of local authorities of Vinnytsia region" which was co-funded by the program "Polish development assistance" of the Ministry of Foreign Affairs of the Republic of Poland in 2012 with the active support of Vinnytsia Regional Council and NGO "Ukraine-Poland-Germany" and Wielkopolsky Center for Education and Self Course ("Wokiss").
Keywords and matching areas:
Ideas in Progress
Rural Development
Development and Cooperation
Education and Training
Interregional cooperation
International Relations
Civil Law
Fundraising
Looking for partners for future common projects on local development , on changing expierence in different areas, providing workshops on abovementioned topics etc (We are open for cooperation in different areas and not stop only on a single topic). Issues we're working right now: 1. "Promoting cooperative movements in rural areas as an effective way to produce and sell high  quality products ...
Lenins'kyi District, Vinnytsia, Vinnyts'ka oblast, Ukraine
4 years ago