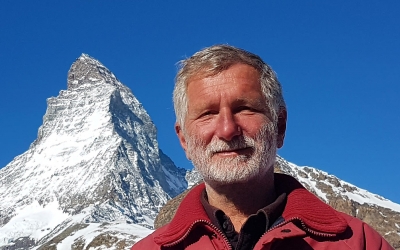 ViaSyst SA
Looking for Partnership
About Me
Competence certification
Competence certification is the future of lifelong learning approaches and policies as encouraged and funded by both the market and EU projects.
In a moving globalized world with continuously evolving jobs and careers, competence certification is crucial for mobility and recognition, in particular for non-regulated professions.
ViaSyst mission and exclusive know-how is to develop and operate dematerialized competence assessment tools and approaches for implementing competence certification schemes under controlled conditions, with
Standardized uniform assessment process
Remote exams & exam marking
100% data availability for affiliated certification bodies & scheme owner
Performance monitoring (CB, examiners)
Scheme integrity program
All competence certification schemes developed and operated by ViaSyst are developed under standardization rules compliant with ISO directives, and meet ISO 17024 requirements.
Competence certification is future – and future of competence certification is accessibility, reproducibility, control and integrity thanks remote assessment tools.
ViaSyst partnered with EFCoCert for developing IT SaaS solutions to allow remote universal access to EFCoCert certification schemes.
ViaSyst has been involved as IT partner in 4 Erasmus+ projects developping competence certification schemes operable remotely: Certitude, CertiTrain, Certi4Train, Mentor4WBL.
Keywords and matching areas:
Ideas in Progress
Capacity Building
Social Affaires and Inclusion
Education and Training
Adult Learning
Erasmus+
Lifelong Learning
Partnership Management
Migrants and Refugees
As Swiss partners cannot apply for EU funded project coordination (but can be part of consortiums), we are looking for experienced Erasmus+ KA2 project coordinators with privileged relationship with their national agency to apply for some of our project ideas in the domain of EU competence certification schemes. We (ViaSyst and our partner EFCoCert - see presentation below) have a unique aknowl ...
Lausanne, Switzerland
Created on 16 Oct 2018
Adult Learning
Erasmus+
Lifelong Learning
Many industry or service sectors ( food industry, catering, hotels & restaurants, health & social, building) employ a lot of low educated and/or skilled workers, which very often need to acquire or maintain basic knowledge on sector specific notions to get or remain employed. Additional hurdles to sustainable employability for such people, in particular in small or medium organisations are: ...
Lausanne, Switzerland
Created on 01 Sep 2018
Adult Learning
Erasmus+
Lifelong Learning
Project Management
International Project Management
Representative of non regulated professions (associations, universities, federations) aiming to develop an EU competence certification scheme for enhencing credibility, market access and mobility.
Lausanne, Switzerland
Created on 01 Sep 2018