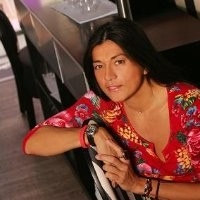 Tanya Kyriakidou
Looking for Partnership
Looking for Extra EU Funds
About Me
is a Non Profit Non Governmental Organization very active committed to aware, educate, research, promote, disseminate, publicize, and minimize problems regarding modern diseases youth and older adults are facing due to modern innovative techniques and the new way in our lives. Modern devices such as mobile phones, internet games and communications, social media, problems such as bulimia, obesity, violence and bulling, etc. as well as all new entries in people lives.
ASTERI has been actively involved in Research - Surveys, Educating and Activities mostly on sports education, consumer education, citizen safety, recycling and reuse, attitudes for healthier life, and information on European Union integration, safer internet, stoping violence and a lot of artistic activies, music , paint, dance and sculpting. ASTERI id founding member of the Research Educaion Center and SHoe Musuem in Greece.
ASTERI is active in a lot of educational activities through different methods such as mini films, competitions, bingo games, holiday festival activities, local food festivals and local food productions
Most of the income comes from memberships, as well as donations in kind or money from Companies of People as well as from the festivals that we organize. Recently the Northern Greece Ministry supported a lot of educational activities, in the area of new transactions in e banking for older people.
ASTERI participates in the International Action GREEN Sports activities as well as Greeen Week.
ASTERI has been active partner in ERASMUS projects since
ASTERI runs PEACEFUL JERSEYS Campaign with the support of Ministry of Education – Sports & Tourism and the Department of Immigration – Ministry of Internal Affairs and aims for Peaceful Olympic Games.
Keywords and matching areas: