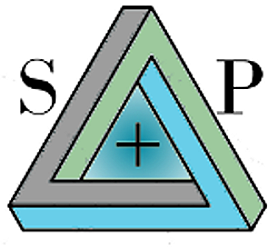 SMASP REDES PROFESIONALES
Looking for Partnership
Looking for Extra EU Funds
About Me
SMASP is the Network of Professionals for the development of value- added projects and products.
SMASP develops innovative projects in the sectors of energy, health, innovation, accessibility and commercialisation.
SMASP provides innovative technologies to the industry. It was founded in 2019. Its founders have more than 25 years of academic and industrial projects. SMASP believes in the add value of qualified professionals, the most valuable treasure of the company. The background experience comprises; static and dynamic characterization of materials; metallic and composite materials, including filling and distortion of thermoset and thermoplastic, manufacturing using different technology, like additive manufacturing, RTM, infusion, etc. They have the experience of working in all stages of the building block diagram (BBD), through testing and simulation of its different levels of coupons, substructure, etc. till full scale tests and correlations with numerical models, which have to be carried out in all levels of the BBD. They have experience in automation, artificial intelligence, aeronautical and health industrial sectors. Due to the importance of their findings, four patents were registered.
SMASP's mission is to make the world a better place. The strategy used to achieve this mission is based on the WMI methodology.
W. Create the best team for the project.
M. The project is an extension of the client, putting a person close to you to transfer your philosophy to the project.
I. Invest in the project. Consider the project as an investment.
Our technologies: mechanical engineering, aautomation, artificial intelligence, aeronautics, composite materials, manufacturing.
Keywords and matching areas:
Ideas in Progress
Digital Economy
Manufacturing 2.0
We are looking for an industrial (manufacturing) partner to participate in the SHOP4CF proposal. It is about applying digitalisation to the manufacturing industry. Robotics, localisation, automation, augmented reality, ERP are applicable technologies.