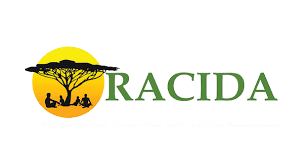 RURAL AGENCY FOR COMMUNITY DEVELOPMENT (RACIDA)
Looking for Partnership
Looking for Consultant
Looking for Extra EU Funds
About Me
We Are On A Mission To Build the capacity of Agro- pastoralist communities.
Since its founding in 2001, RACIDA has worked to build the capacity of Agro- pastoralist communities living in Arid and Semi-Arid lands across the Horn of Africa in preventing and mitigating the impact of hazards of communities at risk. Anchored by a Community Managed Disaster Risk Reduction (CMDRR) approach, and guided by our belief that the communities we work with should be at the centre of their own development trajectory, we implement practical programmes that enable (Agro)-pastoral development, empowerment and wellbeing.
Keywords and matching areas:
Ideas in Progress
Agriculture
Rural Development
Natural Resources
EU Aid Volunteers
Horizon Europe
RACIDA, Kenya is an NGO operating in Kenya with country programmes in Ethiopia, Somalia, & Sudan and a direct implementing partner of USAID BHA and partners with ACTED, Johanniter, DKH, and BMZ. We have exhaustive networks with local institutions, government, NGOs, Research Institutions, and Universities in Kenya, Ethiopia, Somalia, and Sudan. Our Mission: To enha...
Nairobi, Kenya
1 year ago
Agriculture
Rural Development
Natural Resources
EU Aid Volunteers
Horizon Europe
We are looking to join a consortium as partners for the Horizon Europe Program 2022 Africa Initiative. If you have any project ideas on these calls or maybe other, we would like to contribute in the proposa development with particular expertise in food security, energy, climate change and other development areas. Please contact us
Nairobi, Kenya
1 year ago