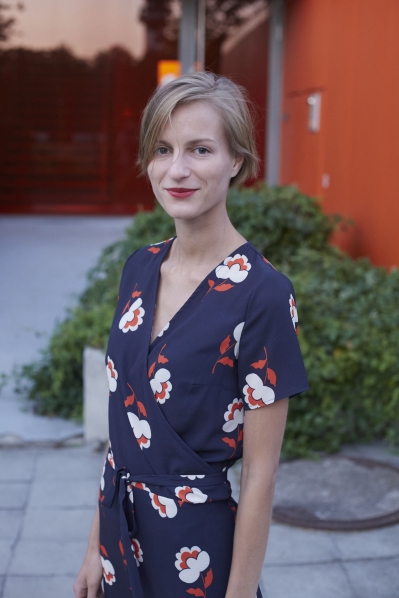 About Me
Pavlína Miklasová *1991

Represents the fashion brand PLOVE® which she established in 2015. As one of the few fashion designers, she focuses on the all-Czech swimwear accenting innovative attitude and functionality. Her collections are preceded by material experiments; by examining material in different contexts she tries to define and reappraise both function and form of the product given.

Pavlína graduated in 2017 from UMPRUM (Academy of Art, Architecture, and Design in Prague, Czech Republic) - Fashion and Shoe Design Studio of Liběna Rochová. She is the winner of the competition Talent of Design 2016 in the Fashion Design category. She was a participant of the Heritage show selection during FASHION CLASH festival in Maastricht 2016 with her collection Me, the canny force.
Keywords and matching areas: