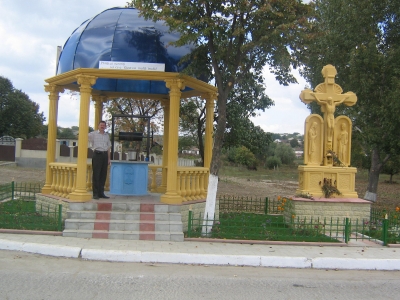 NGO "Terra - 1530"
Looking for Partnership
Looking for Extra EU Funds
About Me
The non-governmental organization "Terra-1530" has been registered on June 30, 1999. ( )
We have the mission to instruct and strengthen rural communities' capacity on Sustainable Development. We are working in an economically and disadvantaged region, focusing mainly on the teenagers. We consider that youth has the power to change socially the ;
Activities: Starting with 2000, we have been continually publishing the independent periodical ADEVARUL (Truth), newly in three languages: Romanian, Russian and English.
Keywords and matching areas:
Ideas in Progress
Rural Development
Education and Training
One of the most stringent problems of the Moldovan society at the moment, especially of the rural society, is the absence of the access to information or limited access to the public information. While the price of subscriptions to periodicals is very high for the majority of the village people, and the Radio and TV are at the disposal of the power, the population from the rural regions stays unin ...
Agriculture
Rural Development
In 2003, an exceptional situation has been declared in the Vorniceni village, Republic of Moldova, because at the "Ion Inculet" lyceum was identified 75 cases of Hepatitis A. This situation motivated the first step was of solving the problem: creating The Moldovan Network of Rural Volunteering Centers for Water (MNRVCW).
Vorniceni, Moldova
4 years ago