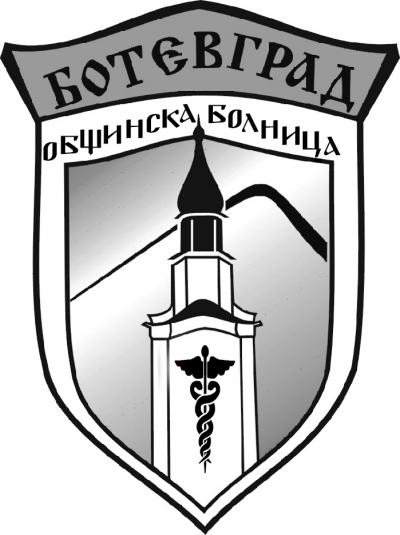 Multiprofile Hospital for Active Treatment - Botevgrad" Ltd.
Looking for Partnership
About Me
"MULTIPROFILE HOSPITAL FOR ACTIVE TREATMENT - BOTEVGRAD" Ltd.

"Multiprofile Hospital for Active Treatment - Botevgrad" Ltd. is a medical institution that is developing and establishing itself as a regional, diagnostic and therapeutic structure.

The hospital has a contract with the NHIF on clinical pathways and treats health insured persons free of charge.
It has one hundred and twenty beds, divided into nine compartments:

The Internal Medicine Department has 26 beds.
The AGO has 20 beds.
The pediatric ward has 14 beds.
The surgery department has 12 beds open.
The Department of Rologia has 6 beds.
The Department of Neurology has 16 beds.
MAF has 6 beds available.
The ophthalmology department has 5 beds. - the activity is suspended
The OFRM department has 5 beds.
Dialysis department with 8 dialysis posts.
The medical institution carries out hospital treatment in basic and specialized specialties for which it is authorized - internal diseases, cardiology, nephrology, gastroenterology, endocrinology and diseases of exchange, clinical allergology, pneumology, pediatric diseases, obstetrics and gynecology, surgery, orthopedics, orthopedics, orthopedics , anesthesiology and intensive care, neurology, ophthalmology, physical and rehabilitation medicine, imaging, clinical laboratory, microbiology laboratory, general and clinical pathology.
"MBAL - Botevgrad" Ltd. performs 24 hours, 365 days a year, with doctors and nurses on duty and midwives in the wards.
Keywords and matching areas:
Ideas in Progress
E-Health
Biology
The project idea For Bulgaria and the rural municipalities there are no other useful health and social solutions for creating an acceptable and universal human model other than developing new models that are tailored to the huge structural human and territorial disparities. New solidarity solutions include digital and digital services that can deliver solutions in several directions. They are: - ...
Botevgrad, Bulgaria
1 year ago
Biology
Partner profile 1. Health services 2. Hospitals experienced in the project area 3. Municipalities or municipal structures experienced in the project area Partnership preferences Finland, Sweden, Norway, Denmark What is expected from the partner Training / sharing of experience to a team from Botevgrad Municipal Hospital and Botevgrad Municipality
Botevgrad, Bulgaria
1 year ago