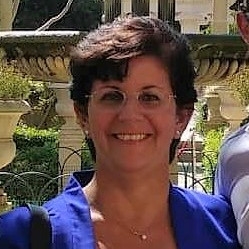 Mary Rose Formosa
Looking for Partnership
About Me
Dyslexic Teens Dialogue is an informal group of young people. We started off as a group of 11 founder members in the summer of 2011, having met during a Drama and Self Esteem Workshop. We became friends and wanted to continue meeting and that was the start of Dyslexic Teens Dialogue. During our first years we toured schools and organised meetings with policy makers, educators and the public in general. We now write projects and access EU funding through Erasmus+ and in this way we develop our talents and those of others. We want to start and continue a conversation about dyslexia so that society in general will be more understanding and there will be more inclusion. We are continuing our mission with a core group of young people who continue the journey started by our founder members in 2011.

OUR AIMS
To promote awareness of dyslexia among schools and how to make school a good experience for students with learning difficulties.

We want to meet people, and start a conversation with everyone. We want to talk about dyslexia!

OUR POLO SHIRT – We have re-branded our image in September 2017 on launching our new Erasmus+ youth exchange project called Dys-Team, Dys-Play, Dys-Cuss with our parnters, Futuro Dislessia of Molfetta, Puglia. The new design is by one of our founder members, Kurt Mizzi.
PROJECTS - We have designed and coordinated two Erasmus+ youth exchanges with two other informal groups in Italy from Bologna and Molfetta. Both our projects held in 2015 and 2018 have been awarded best practices by EUPA, which is the national agency for EU funded projects in Malta. We are extremely proud of this achievement for a small informal group like ours!! :)
Keywords and matching areas:
Ideas in Progress
Erasmus+
Youth Exchanges
Youth Workers
Cooperation on a European level with other informal groups who work with young people with learning difficulties to explore ideas for a youth exchange of youth initiative.
San Ġiljan, Malta
3 years ago