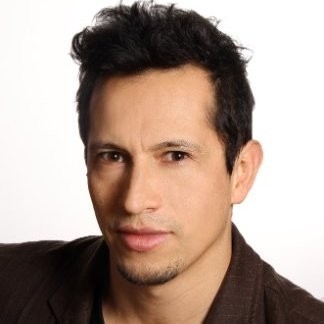 Luis Berneth Peña
Looking for Partnership
Looking for Consultant
Looking for Extra EU Funds
About Me
Lecturer and researcher in conflict analysis, security, and peacebuilding. Post-doctoral researcher of the Jena Center for Reconciliation Studies of the University of Jena in Germany (JCRS). Vice-president of the International Association of Reconciliations Studies. President of the Asociation for Reconcilition research and Reconciliation Praxis of Jena. Scholarship Researcher of the Maria Sibylla MerianCenter for Advanced Latin American Studies in the Humanities and Social Sciences (CALAS). Member of the Research Network of the German Colombian Center for Peace. (CAPAZ). I have been a professor and researcher at the University Externado of Colombia, School of Geographical Studies of the Technological and Pedagogical University of Colombia, National University of Medellin Colombia, University of Jena, the FLACSO in Quito, Humboldt University in Berlin, and the University of Leipzig in Germany. Founding member of the network of Critical Geography Rooted in Latin American GEORAIZAL.
Writing the chapter Controversies on territorial transformation for the construction of Peace and reconciliation in Colombia, Rwanda, and South Africa for the book Peace Studies edited for German- Colombian Institute for Peace (CAPAZ) and National University of Colombia
Teacher at the CAPAZ virtual courses school. Course 1 Dynamics and territorial conflicts. Course 2. Geographical analysis of territorial conflicts for the construction of Peace.
Teaching on Methodologies for Reconciliation and peace studies. Doctoral Program Religion, Conflict, Reconciliation at the Friedrich Schiller University of Jena.
Coordination for the preparation of the project: The paradoxes in the societies in transition. Social and Economic change in Reconciliation and Reunification in South Africa and East-Germany. Research about reconciliation challenges. For the DFG German Research Foundation. A project between Friedrich Schiller University of Jena in Germany and Stellenbosh University in South Africa.
Co-coordinator for a capacity-building project on The Academic Alliance For Reconciliation and Peacebuilding-AARMENA
Co-editor and author in the Handbook of Conflict Transformation, Peace Studies, and Reconciliation Studies. Granada University (Spain) and Jena Center for Reconciliation Studies for Erasmus Plus project Building Capacity in AARMENA Region.
Coordinator for Latin America of the International Year for Global Understanding. UNESCO- International Geographical Union
Facilitator, lecturer, and organizer of the workshops on Peace, conflict transformation, and reconciliation in the AARMENA Region. Next workshop: March 2021 in Ramallah. The project entitled Conflict Resolution and Reconciliation is financed for Erasmus Plus.
Convener of the conference Colombian Day conference: Women initiatives for Peace and reconciliation. A comparative perspective. May 26-27, 2021. In the framework of Colombian Day realized every year in Jena.
Keywords and matching areas:
Ideas in Progress
Citizenship
Human Sciences
I am interested to work in the spatiality of peace and reconciliation. The peace and reconciliation studies have overlooked the fact that peace and reconciliation means the transformation of the economic space (economic landscape), the relations with nature, the senses of place and the territorial order. I work mainly with social movements. &...
Berlin, Germany
2 months ago