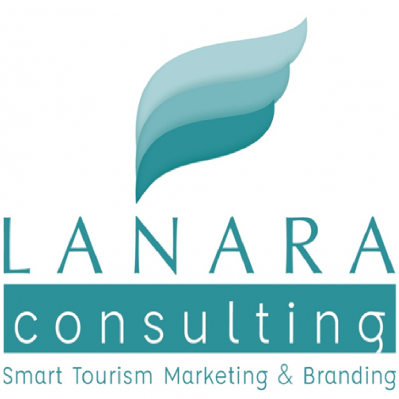 LANARA consulting
Looking for Partnership
Looking for Extra EU Funds
About Me
LANARA Consulting is a Slovene tourism marketing and branding company. Specialized in branding and marketing for the tourism industry, we help tourism providers and destinations to grow smart for their sustainable development and long-lasting success. Our view is wholesome and so are our solutions.
We turn innovative ideas into practical solutions, which deliver measurable results. Our strong belief is that brands are like people - unique and unrepeatable. Well-designed and consistently communicated brands achieve such visibility, liking and power, which cannot be easily copied.
LANARA Consulting team members specialize in the field of marketing and branding, providing its clients and projects with a strong professional support with more than 10 years of practical experiences as well as a strong theoretical background obtained at world's top-tier universities (UCLA Extension course in Branding), among others.
Keywords and matching areas:
Ideas in Progress
Mobile technology
Sustainable Tourism
Tourism
Project Development
Project Planning
Advertising
Business Development
Financial analysis
Marketing
As we are specialized in branding and marketing for the tourism industry, we can develop or support sustainable strategies, provide smart solutions and professional products.
Ljubljana, Slovenija
30 days ago
Favourite Calls

EC - Digital Single Market
Social Innovation
Social Affaires and Inclusion
Digital Agenda for Europe
Digital Economy
Education and Training
Higher Education
Digital Culture
Digital Society
Digitisation is transforming the world we live and work in, creating many opportunities for the economy and society. To take advantage of these opportunities, all Europeans – children, students, adults, workers and seniors – need to acquire and develop digital skills and competences throughout their lives. Concretely, this means people need to have basic digital skills for example to use digital h ...
Deadline Nov 21, 2019
Expiring..