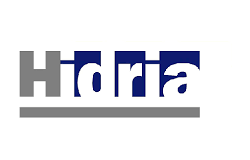 HIDRIA, razvoj in proizvodnja avtomobilskih in industrijskih sistemov d.o.o.
Looking for Partnership
About Me
Hidria is a major supplier to the European automotive industry, with 1800 employees and 280 million annual sales. 70% of our sales are based in automotive and 30% in industrial/HVAC. Our product range covers EV/HEV el. steel stator and rotor products, aluminuum HPDC castings for ICE and EV, diesel cold start systems for heavy duty, piezo-sensorics product range, motorcycle aluminium and steel frames and HVAC axial ;
We are looking for EU calls under ZERO, Twin Transition topics and materials-related Calls.
We are an experienced EU project coordinator, project writing coordinator and industrial use-case provider.
Our finished and ongoing H2020 projects include: SOPHIA, LightMe, COMBILASER, FACTS4WORKERS, LASHARE and LIFE HIDAQUA (LIFE).
Keywords and matching areas:
Ideas in Progress
Enterprise and Industry
Biofuels
Nanotechnology and Nanosciences
Robotics
Automotive Industries
Clean Transport
Horizon Europe
Industrial Engineering
Artificial Intelligence
HIDRIA is looking to devise a strong consortium related to combination of novel technologies (3D printing, use of sensorics, use of novel materials, use of new tooling designs, advanced micro welding solutions) for demanding automotive and industrial applications produced through means of rapid stamping and high-pressure die-casting. Focus is on automotive sector and solutions suitable f...
Ljubljana, Slovenia
7 months ago
Enterprise and Industry
Raw Materials
Energy Efficiency
Industrial Manufacturing
Robotics
European Regional Development Fund (ERDF)
Horizon Europe
LIFE programme
Research
INTERREG
Engineering partner Robotics partner Industrial digitalization for shopfloor partner Welding knowledge partner Tooling specialist El. motor design and manufacture specialist High pressure die casting specialist
Ljubljana, Slovenia
7 months ago