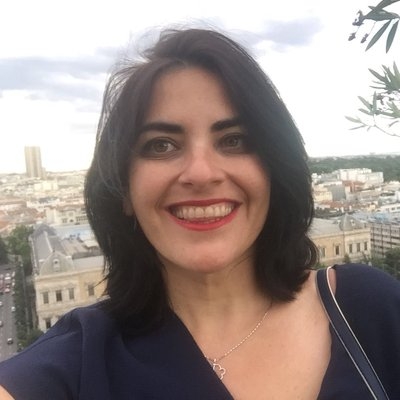 Fundación Cibervoluntarios / Cybervolunteers Foundation
Looking for Partnership
Looking for Extra EU Funds
About Me
Fundación Cibervoluntarios (Cybervolunteers Foundation) is an atypical non-profit organization made up of social entrepreneurs whose vision is to use new technologies as a means for social innovation and citizen empowerment, alleviating this way social gaps we work to increase the rights, opportunities and capabilities of each person within their environment, through the social use of technological tools and applications within their reach.

To achieve this goal, the Foundation counts with the cybervolunteers. Curious, proactive persons willing to learn, with a passion for sharing and enthusiasm about ICTs, who offer part of their time and knowledge to teach other people the possibilities of the use of technology tools and applications to improve their lives in a simple and useful way. They do it through both online and onsite courses, lectures, workshops, events… etc.

They direct their action to groups of people that may be excluded from information society based on gender, age, professional and social environment, lack of time, knowledge, skills, motivation and/or material or economic and they manage to adapt the use of technological applications to alleviate these social gaps at working, participation or health levels, among others. … A challenge, 14 years of work that without going any further than last year received from the hands of the Prince and Princess of Asturias a recognition for "the creation of new forms of participation and social innovation in support of groups at risk of exclusion", and the economic and social recognition of , for being one of 50 entities that are changing the world, the first and currently the only organization recognized with such merit in Spain.

Topics that we work: ICT, social innovation, gamification, social-ict lab, digital skills, e-inclusion, e-health, volunteering, citizen participation and entrepreneurship for social change, e-leadership, cybersecurity, and privacity between others
Also Cibervoluntarios develops activities to promote digital skills for a wide range of people (with special needs, with fewer education, with employability ) in a wide range of non formal education activities.

We have participated in several European projects (H2020, Eramus +, FP7, Leonardo, Grundtvig, Youth in Action) Our role as partner can be as Living Lab (testing different technological tools/applications/services/
products) or offering or sharing our know-how (in technological volunteerism, citizen empowerment, social innovation through ICTs, cybersecurity, social entrepreurchip, digital ) between others.
Further info: Yolanda Rueda /
Linkedin:
/
Twitter of the Foundation


Dossier Cybervolunteers Foundation:
Keywords and matching areas:
Ideas in Progress
Capacity Building
Social Innovation
Social Affaires and Inclusion
Education and Training
Erasmus+
Youth Workers
We are looking for organisations of Youth Workers, innovative and focused in the 2030 agenda for a KA105- Deadline February 5, 2020. If you want be part of this project can you find a form and futher info in the attached document. This short project will include a Mobility for Youth Workers to be held in Malaga, Spain, focused in participating in an activity which includes the E...
Centro, Madrid, Spain
1 year ago