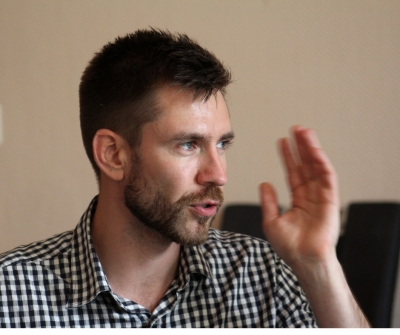 Friends of Romanian Children
Looking for Partnership
Looking for Consultant
Looking for Extra EU Funds
About Me
Hi, I'm Vlad Grigoras, from Europe. I have been actively working in Law, Human Rights, Intellectual Property, Real Estate, Sales, and now with full focus on Training, Education and Social development. Currently - MA in International Developmen, Education and Economics - University College of London (UCL)
I am working as a project manager for the FoRC organisation as well as working with other partner organisations. My focus is innovation in education (IT tools, methods, etc), community development through education (health, nutrition, emotional development, art), abilities and skills development of youth/ teachers/ leaders in education, leadership activities.
Projects: (1) social entrepreneurship in rural areas(Ka2); (2) Experiential Learning Forum - volunteers promoting NFE, solidarity, cohesion in workshops and acitivties with youth, educators, teachers; (3) Movement & Sound training courses; (4) vertical agriculture for youth.
Erasmus+, EaSI, Eureka, COSME, ClimateKIC.
Looking to expand cooperation around Europe. Main focus is on impact & sustainability of the projects.
Keywords and matching areas:
Ideas in Progress
IT Applications
Innovation & Research
Education and Training
Digital Society
Looking for partners to develop an idea/App that is relating to improving, organising and simplifying visibility, dissemination, engagement, impact and results of mobility projects (Erasmus+, ESC, Lifelong Learning, etc). Basically we are looking to address rewards, create challenges, add tools an resources to (a) facilitators/organisers and (b) to participants (youth, teachers, educators, volu ...
Bacău, Romania
1 year ago
Agriculture
Social Innovation
Environment
Education and Training
Arts Education
Culture and Development
Festivals
Visual Arts
European social fund (ESF)
EEA and Norway Grants
Social Innovation Education & Culture Social Development & Social Projects Sustainability & environment
Bacău, Romania
1 year ago