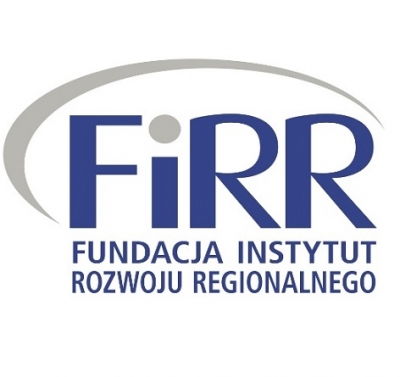 Foundation Institute for Regional Development
Looking for Partnership
Looking for Extra EU Funds
About Me
Our aim is to promote accessibility, universal design and equal access for all. Since 2003, we have been putting our effort into enabling people with disabilities to fully participate in all aspects of modern society.
FIRR has long-term experience in activities for increasing the accessibility of education for people with disabilities. We provide tertiary education institutions with "Accessibility in higher education" training. We present how to technically and administratively adjust universities to meet the needs of students with all kinds of disabilities as well as how to support graduates in entering the labour market.
Our projects with schools aim at increasing the level of independence, autonomy and the level of physical rehabilitation of people with disabilities, reducing the education gap separating this group from non-disabled peers. In 2011-2012, we provided primary schools with 33 raising awareness training (totally: 924 children). Objective: information campaign for the integration of people with disabilities and increase of the number of children with disabilities entering education in mainstream schools.
FIRR is the founder of the Accessible Cyberspace Forum in Poland. It is a platform for cooperation between NGOs, public administration and commercial companies that operate in the area of digital inclusion of people with disabilities and other groups at risk of digital exclusion (). FIRR has also developed an innovative service unique to the whole country which is an automatic tool used to check the accessibility of web pages: Utilitia (). FIRR constantly offers consultations for local governance institutions, universities and private companies about universal design and Web Content Accessibility Guidelines (WCAG). We also provide people with disabilities (blind and partially sighted) with information technology training (basic and advanced level).
Among our partners are associations of people with disabilities (Polish Association of the Deaf, Polish Association of the Blind, Polish Association for the Welfare of the Deafblind, Polish Association for Persons with Intellectual Disability), Polish universities ( including the biggest: AGH University of Science and Technology in Krakow, Jagiellonian University in Cracow, University of Warsaw, John Paul II Catholic University of Lublin, University of Silesia in Katowice, Adam Mickiewicz University in Poznan, Pedagogical University of Cracow, Technical University of Lodz), special schools for people with disabilities (Special Educational Centre for the Deaf in Kraków, Special Educational Center for Blind Children in Krakow and Laski, the Integration postsecondary Therapeutic Massage School in Cracow).
Keywords and matching areas: