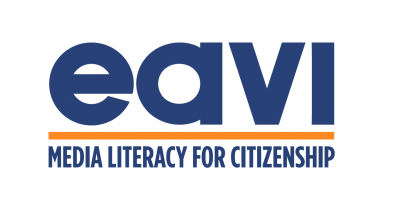 European Association for Viewers Interests - EAVI
Looking for Partnership
About Me
EAVI – the European Association for Viewers Interests – is an international non-profit organisation registered in Brussels which advocates media literacy and full citizenship. EAVI supports the adoption of initiatives that enable citizens read, write and participate in public life through the ;
Full and active citizenship in Europe is increasingly reliant on media literacy ;Therefore, by empowering Europeans as responsible media users, EAVI is actually working towards the goal of a healthy, democratic, more cohesive society.
EAVI represents citizens interests in the European sphere through lobbying, conferences, networking, research, media literacy focused projects, the development of good practices and the production of online content of resources with a particular attention to the education of young people.
In particular EAVI aims to:
Promote full citizenship and media literacy
Develop and disseminate best practices in media use
Forward the interests of citizens by engaging the EU institutions as media policy stakeholders
EAVI has been created to facilitate the unifying process of all those who support citizens' and consumers' interests in the field of media. It has been formally established with the support of the European Commission and received a Royal decree from the Belgian authorities in March 2005.
We achieved a lot.
EAVI carried out on behalf of the European Commission the main studies to define and measure media literacy. With tens of national experts. 28 different countries and 20 different languages. You can find those studies here together with other documents and position paper aimed to advance media literacy in the policy agenda.
We have been actively present invited at EC and Council of Europe Experts Groups to discuss media and citizenship issues. EAVI organised international conferences (including at national Houses of Parliament) and participated as a speaker to many events across Europe.
We enjoyed the unexpected success with 'A journey to media literacy' a cartoon now available in different episodes, 21 different languages. With thousands of views on youtube and used for educational and training purposes.
Furthermore we organised Barcamps, we produced TV magazines, we collected thousands of signatories, published booklets and guides.
Keywords and matching areas:
Ideas in Progress
Citizenship
Audiovisual Services
Adult Learning
Erasmus+
European Voluntary Services
New Media
Transnational cooperation
Research
Digital Society
Migrants and Refugees
In light of the recent political and cultural events, media literacy is coming to the fore and EAVI is well placed to offer an opportunity to support media literacy and citizenship topics, including quality journalism, elections integrity and disinformation, personal data protection, artificial intelligence and the associated role and responsibility of the different media players.
Brussels, Belgium
21 days ago