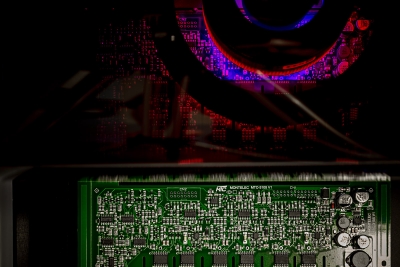 dutt
Looking for Partnership
About Me
Dutt, Montelec Montajes Electrónicos, is located in Albiztur (Gipuzkoa-Spain) and since 1996 our aim is to supply adapted electronics to companies with control and power electronics needs. Our fields of interest cover any sector that requires control and conversion of energy and/or power; that is, solar, industrial, energy storage, etc.
We belong to a leading group in the manufacture of machinery for the paper industry, the Pasaban group. As a result of the group's needs, we initially dedicated ourselves to designing solutions for the control of motors with our own hardware and software technology, to then later broaden our capacities with the design of equipment dedicated to energy conversion. Combining therefore static and rotational applications.
The experience acquired during these almost 20 years has allowed us to develop the knowledge necessary in a wide variety of fields such as DSP, microcontrollers, industrial communications, software, IGBT drivers and power stacks.
As an example of our expertise on our website you can find some of the developments in our portfolio, such as power stacks, inverters, rectifiers, DC-DC, motor controllers, PLCs and complete systems such as motor drives and converters for energy storage. All of them with technology and manufacturing by Dutt, covering a range of power ratings that go from 35 kW up to a MW.
All of our designs can be manufactured in-house. From the PCB, including the stack and the assembly of the modular cabinet. For this purpose we have at our 2300 m² installations our own resources for the assembly and testing of SMDs, and assembly lines specialised in power electronics.
Every day we face projects in which we participate as a Partner with other Manufacturers, OEMs and Engineering Firms supporting them with our skills in the partial or total development of inverters, chargers, converters, etc.
Keywords and matching areas: