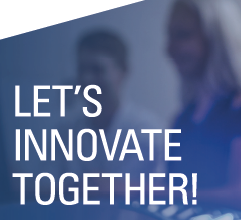 Department of Power System Engineering, University of West Bohemia in Pilsen
Looking for Partnership
Looking for Consultant
Looking for Extra EU Funds
About Me
Department of Power System Engineering is one of the departments at the Faculty of Mechanical Engineering belonging to the University of West Bohemia founded in 1949 in Pilsen, Czech Republic. Throughout our history, we have successfully supported large business in the field of turbomachinery, cogeneration units, renewable energy and nuclear engineering by helping them to bring innovations to the market faster and more effectively.
We are looking forward to providing our extensive research capabilities and years of experience in thermodynamics, fluid mechanics, turbomachinery, nuclear energetics and multiphysics applications to new partners and to establish new and powerful connections.
Keywords and matching areas:
Ideas in Progress
Low-Carbon Technology
Renewable Energy
Aerospace Technology
Innovation & Research
Industrial Engineering
We offer simulations of cooling processes, heat transfer, pressure loss optimization, design optimization, multiphysics applications such as condensation, absorption, evaporation etc. We also provide expertise or industrial measurements using advanced techniques such as PIV, LDA or hot wire anemometry.
Pilsen, Czechia
2 months ago