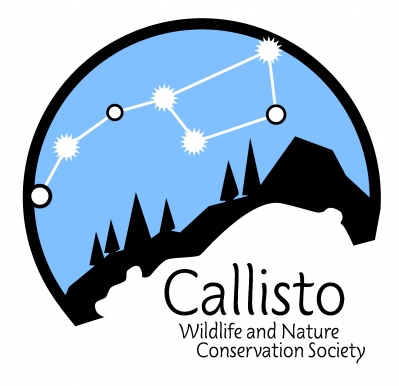 CALLISTO
Looking for Partnership
Looking for Extra EU Funds
About Me
CALLISTO NGO has long experience in the study, conservation and management of large carnivores in Greece, South Europe and the Balkans. The NGO supports also the establishment and operation of Protected Areas and Ecological Networks, in order to preserve biodiversity, and the natural and cultural heritage, in general.
CALLISTO represents Environmental NGOs in the Management Bodies of 3 National Parks as well as in the National Committee for Protected Areas in Greece "FYSI 2000". Additionally, starting from 2015, the NGO is subcontracted to assist DG ENV in its efforts to provide logistic and technical support to the EU Platform on Coexistence between People and Large Carnivores.
The NGO has successfully implemented more than sixty (60) environmental projects, most of which had either concrete conservation or information and awareness raising components, including participation in the implementation of 5 LIFE Nature projects: As subcontractor in the LIFE04NAT/IT/000144 and as Associated Beneficiary in the projects LIFE07 NAT/GR/291, district of Grevena, W. Macedonia, LIFE07 NAT/IT/502, an international project implemented also in Greece, Trikala district, Thessaly, LIFE09 NAT/GR/333, Kastoria district, W. Macedonia, and LIFE12 NAT/GR/784, implemented in the territory of the National Park of Northern Pindos. Moreover, CALLISTO is currently participating as associated beneficiary in another LIFE Nature project dealing with conservation of brown bear and its coexistence with people: LIFE15 NAT/GR/1108 implemented in the county of Florina, W. Macedonia, Greece.
In all LIFE projects in which CALLISTO participates, special efforts are made for cooperation with public competent authorities, local governments, and Management Bodies of Protected Areas. Major efforts are also being made for active involvement of local societies and stakeholders.
Recently (May 2018), CALLISTO won the "Natura 2000" and the "Best of the Best LIFE" Awards, for its work in Kastoria district, Greece.
Keywords and matching areas:
Ideas in Progress
Biodiversity
Rural Development
Social Farming
Environmental protection
Sustainable Tourism
Sustainable Transport
European Agricultural Fund for Rural Development (EAFRD)
Policy Evaluation and Governance
Incororporating rural development measures to support coexistence of humans with wildlife.
Thessaloniki, Greece
3 years ago