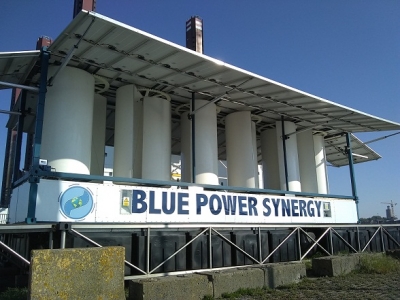 Blue Power Synergy
Looking for Partnership
Looking for Extra EU Funds
About Me
Blue Power synergy is a developer of renewable energy systems.
We offer renewable based energy and /or water production systems.
Our current products are container-based units that produce clean energy and/ or clean water on the spot. This can be drinking water or agricultural. A variant is a powerunit for charging electrical vehicles on remote locations.

We currently have a pilot installation running in an Interreg 2 Seas project called PECS (Port Energy & Carbon Savings), a 2nd unit to be operational this month under same project.

We are now looking for projects to showcase this technology in remote area's, Islands, unreliable grid regions, to provide a stable solution to Energy & water issues.
Keywords and matching areas:
Ideas in Progress
Renewable Energy
Sustainable Development
Water Resource Management
Showcase renewable systems for energy & clean water in remote regions or islands.   Remote & developing regions have limited and difficult access to energy or clean water. Today these locations get their electricity mainly from diesel engines or alike. Fuel use and supply is expensive and unreliable. Missing fuel resupply results in certain regions in several months without power or even clean ...
Ostend, Belgium
6 months ago