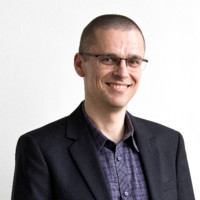 About Me
For a few years now, the non-profit Belgian entity, Ondernemers Voor Ondernemers () has been supporting and selecting African Entrepreneurs with social loans and business savvy know-how for good governance and effective management of their local ;
OVO is staffed with seasoned Belgian business leaders and Business Angels who are selflessly giving their time and resource for the betterment of African Entrepreneurs in launching and growing their local businesses in their ;
SusTech4Africa
There is a general dearth of Small to Midsized African Entrepreneurs, as there is limited access to small Capital Expertise and ; In light of that, OVO has designed a process to detect and support such projects and enhance their growth ambitions.
OVO has organized a quarterly held 'boost camp' to boost the Business Know-how that has enabled the individual success realized by the OVO ; The next upcoming host countries are Rwanda, Senegal, Uganda and Belgium (for the local African diaspora).
An initial 3-day boot camp will be launched, which will be followed by 'distant collaboration' with the Belgian Experts from the OVO ; These teams will interact with the local African entrepreneurs to optimize and develop a reasonable but highly achievable business ; Typically, it takes around six months to become Investment ready for the nascent ; Following the input of the investment, dedicated OVO experts will follow-up, supervise the evolutional growth of the investee ; Hence, ensuring that investment by the investors into the investee company are optimized ensuring success all around!
Target Group
OVO's primary effort is to focus on small businesses (SME's) with a strong African social ;Hence, the maximum funding requirement has been set to EUR 50,000 with a three-year clause to achieve ;Ideally, the business idea should incorporate the usage of sustainable technology or contribute to a more sustainable society via ;
Keywords and matching areas:
Ideas in Progress
Entrepreneurship and SMEs
Start Up
Today we mainly work with retired Belgian businessmen and managers. More and more we are involving Belgian students in our operations. We would like to reach out more  to Africans living in Europe to coach and mentor African ;
Leuven, Belgium
1 month ago