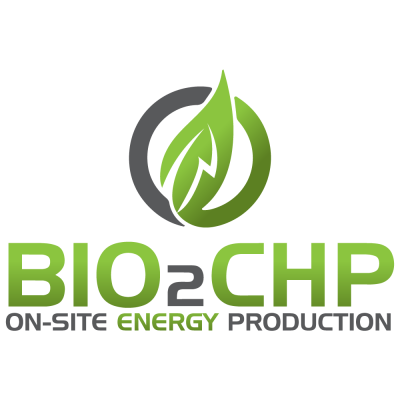 Bio-based Energy Technologies P.C.
Looking for Partnership
Looking for Extra EU Funds
About Me
Bio-based Energy Technologies PC (BIO2CHP PC) is a spin-off company of the Aristotle University of Thessaloniki (AUTh), Greece, established in 2017 with the aim to finalize the development and introduce to the market a technology that allows the small-scale energy production, from raw residual biomass.
Our technology, which has been awarded with a "Best EU LIFE+ Project Awards" and a "H2020 Seal of Excellence", is based on long basic & applied research in the Laboratory of Applied Thermodynamics, AUTh, where the application of modern technologies & techniques of "cleaning" exhaust gases from automotive diesel engines was applied to "clean" gasification-produced gas from raw residual biomass. A prototype was built, proving the concept, operating for more than 3,000 hours both in and outside the lab, using grape pomace, peach & olive kernels, almond shells, etc.
We are currently building our first industrial pilot that will be installed at the facilities of a winery in Greece to use grape marc & stalks for the small-scale & on-site combined heat and energy production. In the meantime, we are always looking for new projects and ideas that we could participate in, bringing added value in the form of know-how, experience, and a TRL7 technology that could be used to support demonstration/pilot projects in decentralized systems.
Keywords and matching areas:
Ideas in Progress
Agrifood
Bioenergy
Energy Efficiency
Renewable Energy
Waste Management
Projects & project consortia that work in the fields of waste-to-energy and/or renewable energy production, that we could participate providing know-how, tech transfer & tech development experience, and a TRL7 technology that could be used to support demonstration / pilot projects.
Favourite Calls

Low-Carbon Economy
Bioenergy
Energy Efficiency
Eco-Innovation
Renewable Energy
Waste Management
Sustainable Development
Biofuels
Horizon2020
Better use of process excess/waste heat represents a significant source of energy savings for industries. In a context of reducing greenhouse gas emissions and introducing the concept of circular economy in heat management in view of industrial process electrification, European industries have a clear interest in finding new ways to capture the heat produced by their process and to reuse it or to ...
Deadline Sep 1, 2020
- 57 days