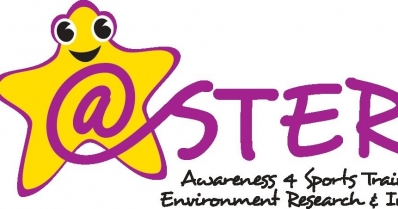 ASTERI ASSOCIATION
Looking for Partnership
Looking for Extra EU Funds
About Me
is a Non Profit Non Governmental Organization committed to aware, educate, research, promote, disseminate, publicize, and minimize problems regarding modern diseases youth and older adults are facing due to modern innovative techniques and the new way in our lives. Modern devices such as mobile phones, internet games and communications, social media, problems such as bulimia, obesity, violence and bulling, etc. as well as all new entries in people lives.
Up till now ASTERI has been actively involved in Research - Surveys, Educating and Activities mostly on sports education, consumer education, citizen safety, recycling and reuse, attitudes for healthier life, and information on European Union integration.
With the slogan "we CUT violence in Sports" in Arenas, Schools and playgrounds, started an innovative activity four (4) years ago. At the same time parents and grandparents shared their ideas and learned how to behave and support and avoid problems.
Members of ASTERI are also environmental active in Jeans Re-Use. They gather blue jeans from young people of all ages from Schools & Sport Academies in order to donate them. The action called "Share your Jeans and make a NEW friend".
ASTERI is active in a lot of educational activities through different methods such as mini films, competitions, bingo games, holiday festival activities, local food festivals and local food productions
Most of the income comes from memberships, as well as donations in kind or money from Companies of People as well as from the festivals that we organize. Recently the Northern Greece Ministry supported a lot of educational activities, in the area of new transactions in e banking for older people.
ASTERI participates in the International Action GREEN Sports together with 3 Municipalities, Paiania – Athens, Pilea Chortiatis – Thessaloniki, Poroia – Serres and collect electrical appliances – tin cans for recycle and at the same time they plan trees in the areas close to the Sports courts.
ASTERI has been active partner in SPIN Project coordinating PAOK FC and trained in Sala Soccer more than 100 young kids from poor immigrant families while contacted more that 400 kids in rural areas.
ASTERI runs PEACEFUL JERSEYS Campaign with the support of Ministry of Education – Sports & Tourism and the Department of Immigration – Ministry of Internal Affairs and teaches Volley to young people together with the Union of Athletes Specially recognized in International ;
Keywords and matching areas:
Ideas in Progress
Renewable Energy
Waste Management
Environmental protection
Smart Cities
Erasmus+
Cultural heritage
Culture and Development
Digital Culture
Europe for Citizens
Research
We are looking for partners interested in cooperation in the fields that we are already active EDUCATION, SPORTS, ENVIRONMENT, RESEACH and INTERNET. We support equal opportunities, sustainability in environmental issues, internet safety, all types of education and we fight poverty, bullish, violence in sports, school and in family. We invesst in research of new innovation technologies and new ;...
Thessaloniki, Greece
3 years ago
Environmental protection
Sports
Smart Cities
Urban transport
Education and Training
Erasmus+
Creative Europe
Europe for Citizens
Project Planning
Article Writing
NGO ASSOCIATIONS for Education Awareness Sports EDucation ENvironment Research Equal Opportunities COnsumer Safety KA project
Thessaloniki, Greece
3 years ago