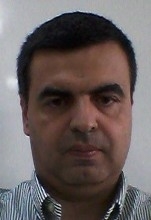 Assistant Professor, Department of Automation Engineering, Alexander Technological Educational Institute of Thessaloniki
Looking for Partnership
Looking for Extra EU Funds
About Me
I am an Assistant Professor in the Department of Automation Engineering with a specialisation in Electrical Power Systems. My current research profile covers the following areas:
1. Energy management and control of electrical energy systems with particular emphasis on renewable electricity in autonomous or grid connected systems.
2. Industrial Applications of Electrical Energy with regards to energy savings and power quality.
3. Horizontal research and teaching activities covering additional skills of researchers
Keywords and matching areas:
Ideas in Progress
Low-Carbon Technology
Low-Carbon Economy
Energy Efficiency
Intelligent Energy
Eco-Innovation
Renewable Energy
Asylum, Migration and Integration Fund (AMIF)
EU Strategy Adriatic-Ionian Region
Europe for Citizens
INTERREG
Participation in European Consortiums either as partner or coordinator
Echedoro, Greece
6 years ago