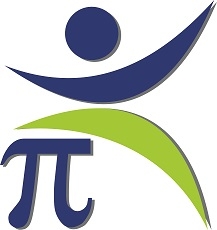 Anestis Papadopoulos
Looking for Partnership
Looking for Extra EU Funds
About Me
π offers research & project management services that cover the lifetime of a project, from the apprehension of an idea and its important designing to administration and labeling. It particularly offers services on the following:
Pinpointing the opportunities and establishing of aims: It has prepared a database of all open funding sources and correspond the concerns of the customers with the surfacing opportunities. It shows its clients the way the research funding priorities are directed and if their ideas are in accordance with the priorities. It establishes aims on how to better assure the financing of the customer's idea and backs them up in their trial to find the necessary capital.
Assessment of concepts for projects: It assesses the financial prospects of the concepts. It examines an idea, looks into important issues, and evaluates the chances of possible tools to finance this idea. A written account, which will help the client to assess the chances for the financing of his idea and which proposes specific ways on how to make the project available for financial help, is given to the client. A prompt assessment of a project can save time and money since many of the proposed projects are not as innovative as they are supposed to be or they are not submitted into the right call.
Examining and assessing project proposals: A client can have his idea for a project or even a project itself examined and annotated by professional staff before it is submitted. Guidance on every aspect of the project is being done and the customer receives an account informing him on how his idea/project stands according to the criteria that the funding agency has placed. In this way the customer will be informed of the advantages and disadvantages of his idea/project and thus he will be able to deal with finding ways to improve it.
Assuring Partnerships: It uses its own private global networks to find the finest institution and in this way to add merit to the customer's project. Possible partners are found and are assessed for their appropriateness to the customer's concerns. A catalog of prospective partners together with their specifications will be given to the customer. It could conduct a prospective partner on behalf of the client and negotiate the conditions of a possible cooperation reaching a deal with the best possible terms for the client.
Communication and dissemination activities: Project branding: logo, templates, guidelines. Communication materials: flyers, brochures, books, handbooks, scientific illustrations, videos, newsletters. Project website: creation, evolution, content generation and updates. Social media: strategy and implementation. Press relations. Impact monitoring. Networking activities (expanding project network).
Keywords and matching areas:
Ideas in Progress
Education and Training
Project Planning
We are searching for coordinator under Erasmus+ deadline March 2021 Partnership ready and proposal almost written Contact at:
Mayor house Katerini, Greece
1 year ago