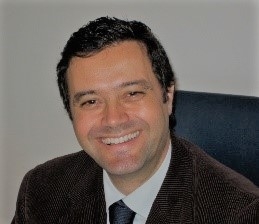 Ahmed ELLEUCH
Looking for Partnership
Looking for Extra EU Funds
About Me
Titre académique : Ingénieur métallurgiste, diplôme obtenu le 2 novembre 1994, à Gerhard Mercator Universität -GH Duisburg (Université Duisburg-Essen), RFA.
Parcours professionnel de 24 ans, initialement axé sur des études d'ingénierie technique en usines de fabrication de structures métalliques, chaudronneries & équipements industriels, en qualité d'Ingénieur Etudes & Projets chez GAN, une filiale de POULINA GROUP HOLDING, un groupe industriel pluridisciplinaire de premier plan (Tunisie) ; par la suite, reconversion au métier d'Ingénieur Consultant Généraliste, focus sur « la modernisation industrielle » auprès de STRATEGE, un bureau d'études généraliste franco-tunisien. Puis recruté par l'Agence Allemande de Coopération Internationale (GIZ : ex-GTZ) pour mener, entant qu'Expert en Environnement, un projet pilote de mise à niveau environnementale du secteur privé tunisien ; et enfin Consultant -manager auprès d'un BE Environnement, en l'occurrence VIVERDIS, sis à Tunis. Durant ce dernier mandat, des donneurs d'ordre de renommée internationale, notamment, la GIZ (RFA), GOPA CONSULTANTS (RFA), WKÖ (Chambre de Commerce d'Autriche), AFD (France), Expertise France – UE, m'ont confié la conduite de diverses missions environnementales
Keywords and matching areas:
Ideas in Progress
Clusters
Energy Efficiency
Eco-Innovation
Natural Resources
Renewable Energy
Environment
Development and Cooperation
European Union
International Relations
Euro-Mediterranean Relations
Un projet ou un programme de coopération au développement dans l'éco-innovation pourrait m'intéresser.
Tunis, Tunisia
Created 6 days ago