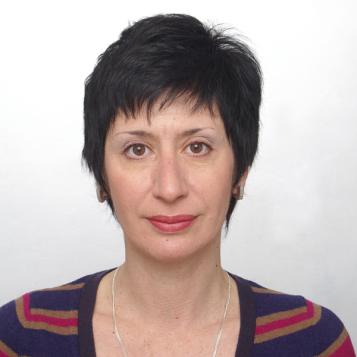 ILIANA BALABANOVA
Research
Gender Equality
About Me
RESUME
- Free-lance Consultant and Manager for Activities and Projects related to Women's Human Rights, Gender Equality and Violence against Women, since 2018
-Vice-president of the European Women's Lobby, (EWL, ), since 2016
- Bulgarian National Expert on the EWL Observatory on Violence against Women, 2008-2010 and 2012-2016
- Board Member of the EWL representing the Bulgarian Platform of the EWL (BP-EWL), since 2006
- Co-founder and President of the BP-EWL, since 2003
After my MA degree in Pedagogical Sciences at Sofia University, Bulgaria, in 1993, I started work at the Bulgarian Center of Human Rights as Head of the Information Unit. Ever since, I have been engaged in a variety of activities and in different positions, from Research to Project Management and National and International Programming and Co-ordination, in the area of (Women's) Human Rights, Gender Equality and Violence against Women for almost 25 ;
As Vice-President of the EWL, the largest European umbrella network of women's associations, I am responsible for strategizing the annual program of the EWL, representing EWL at international events, conferences, etc., and creating good communication and coordination between all member organizations of the EWL.
As the Bulgarian national expert on the EWL Observatory on Violence against Women, (Istanbul Convention), I have been responsible to collect, provide and disseminate statistical data and analysis on the current situation in Bulgaria to identify critical and emerging issues and to advocate actions to be taken with the aim to achieve improvements.
As President of the Bulgarian Platform of the EWL, a group of 8 Bulgarian NGOs, I have been leading and coordinating our efforts to lobby for new legislation for protection against Violence against Women and Domestic Violence, and for passing legislative measures for ensuring Gender Equality at a national and local level.
Since January, 2018, I started the process of relocating to the country-side of Hungary, and I am now available for free-lance consultancy and/or management of activities and projects related to my areas of experience and expertise.
Over time, I have served on various Advisory Boards, Expert Groups and acted as a consultant at a national and international level in:
o Training social workers and other professionals in providing efficient services to the victims of violence,
o Running awareness-raising campaigns at national and European level
o Creating cooperation between institutions, academic society and NGOs,
o Lobbying for developing legislation for achieving real gender equality and challenging gender stereotypes.
My main areas of expertise are in the fields of:
o Prevention and protection against Violence against Women, including Domestic Violence
o Council of Europe Convention on preventing and combating Violence against Women and Domestic Violence (Istanbul Convention) and its ratification and implementation at national and EU level
o Antidiscrimination Policy and Gender Equality Mechanisms
o Trafficking in Women for Sexual Exploitation
o Women in Decision-making Process
o Women and Media
o The impact of Nationalism/Populism on Women's Human Rights.
I have published in several books and journals, organized and conducted workshops and seminars, and have been actively involved in various think-tanks, EU wide research projects, and both national and international non-governmental organizations.
Special skills: Communication and negotiating, team building, ability to work in an international and multi-ethnic team, ability to analyze situations and finding solutions to achieve goals.
Languages: Bulgarian, English, Macedonian, Russian, Serbian, Hungarian (starting)