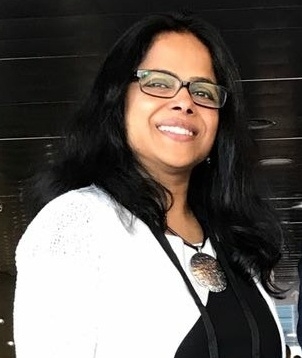 Mini Hariharan
Innovation
Marketing
About Me
I am a visionary entrepreneur, innovation consultant and marketing strategist with long experience from industry and thorough knowledge of the innovation ecosystem, collaborating with academia, private and public sectors and innovation organizations to create novel solutions.
I have written a number of funding proposals with a very high success rate of approvals on national and EU-level. I am participating as a Marketing & Commercialization expert in a number of national and EU innovation projects in MedTech, ICT & IoT and also coordinator of one Eurostars project.
Have 20+ years of experience at Ericsson in marketing, commercial and technical areas, mainly in leading roles.
Ideas in Progress
Entrepreneurship and SMEs
Innovation
Medical equipment
E-Health
Cross-border cooperation
International Project Management
Marketing
Business Writing
Internet of Things (IoT)
Please contact me to find out how you can take the concept and materialize it and launch it in the ;We will share our national and international network in various industries, as well as in academia and among entrepreneurs to build innovative and mutually reinforcing consortiums and partnerships. We will also provide support with proposal development and writing and pave the way for innovative pro ...
Stockholm, Sweden
1 year ago