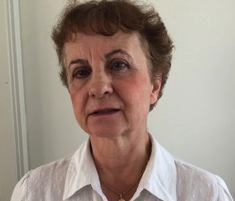 Iskra Dzonova Popova
Education and Training
Higher Education
About Me
I am a retired associate professor at Stockholm University, Department of Computer and System Sciences. As I have plenty of free time now, I am willing to participate in any project within the field I have worked previously.
My activities in the last few years consisted of developing and teaching ;Some of them are the following.
- Research methodology and scientific writing
- Project management
- Technology for development
Besides, I supervised Ms thesis in the area of Cyber Security, ICT4D (ICT for Development), and other research areas.