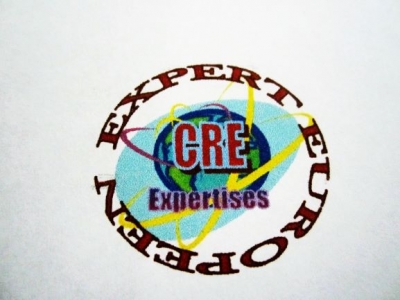 CRE EXPERTISES
Civil Engineering
Renewable Energy
About Me
CRE EXPERTISES intervient partout en france et en Europe dans le domaine de l'expertise construction, diagnostic technique structures béton, ingénierie béton, l'expertise en droit de construction, des pathologies du bâtiment et infrastructure, l'enviroment lié au bâtiment
Ideas in Progress
Bioenergy
Sustainable Development
Civil Engineering
la durée de vie des matières plastiques est 5 fois supérière à la vie de l'homme sur terre, sa décomposition commence à plus de 50 ans enfuie sur terre,  les matières platiques sont présentes dans tous  les domaines de notre vie et dans tous  les secteurs  il faut subsiduer les recherches et plus information par des campagnes transregionales et à travers les pays pauvres
Léogeats, France
5 days ago
Bioenergy
Sustainable Development
Civil Engineering
Les matières plastiques envahisseent notre cotidien, la majrité des matières plastiques ne sont pas récyclables, les pays du tiers monde ne sont pas équipés et n'ont aucune information sur certains produits, il faut mettre le bouchon double sur des recherches et produire en masse les matière biodégradable, tout le monde doit mettre la main sans hyprocrisie, sinon dans les 10 ans et 20 ans à venir ...
Léogeats, France
5 days ago
Calls Followed

Forest Resources
Intelligent Energy
Eco-Innovation
Natural Resources
Environment
Sustainable Development
Environmental protection
LIFE programme
Climate Sciences
Pollution
LIFE is the European Programme for the Environment and Climate Action, for the period from 1 January 2014 until 31 December 2020. The legal basis for LIFE is Regulation 1293/20131. The LIFE Programme is structured in two sub-programmes: the sub-programme for Environment and the sub-programme for Climate Action. The overall financial envelope for the implementation of the LIFE Programme is EUR 3 ...
Deadline Jun 12, 2019
- 22 days