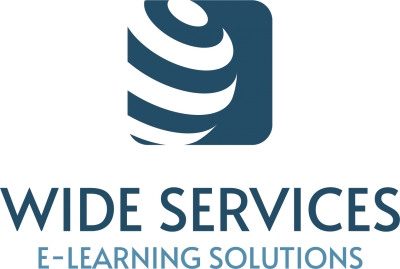 WIDE Services eLearning Solutions-Premium Moodle Partner
Looking for Partnership
Looking for Consultant
Looking for Extra EU Funds
About Me
WIDE Services (Web Innovation, Development and E-Learning Services) is an Athens-based private company of 20+ employees, established in 2013, with a solid track record of integrated professional e-learning solutions worldwide. WIDE Services belongs to the handful of Premium Moodle Partners worldwide and is the Moodle Certified Services Regional Provider for Greece & Cyprus. The company received the award "Moodle Educator Partner of the Year" in 2019 and the exclusive title "regional official Moodle Educators Training and Certifications provider". Today the company and has over 700 clients, over 450 successful projects and has developed more than 500 SCORM and Moodle courses. Our goal is to offer the most qualitative and personalised services by investing in long-term collaborations with each customer.
WIDE Services is a one-stop-shop edutech Partner, and follows procedures of strict specifications, from the proposal to the delivery of each project. The company undertakes:
- the production of Moodle LMS (hosting, customisation, theme design, administration, support, consulting, integrations);
- the development of innovative training content (SCORM, animations, AR/VR/3D apps, comics, games) & provision of licences for top authoring tools;
- the integration of gamification aspects and mobile learning solutions;
- the provision of web conference tools for live webinars;
- STEM editors, Plagiarism & proctoring tools for remote exams systems;
- the production of custom learning analytics and reports,
- custom web applications, websites, graphics etc.
WIDE Services is 6 times ISO-certified, awarded by international accreditation bodies, with worldwide strategic alliances and partnerships. We have total coverage for GDPR, with in-house DPO.
WIDE Services offers e-learning services for a wide range of industries and is in strategic alliances with trusted and world-renowned partners as well as professional organizations with relevant certification schemes. We are engaged in more than 10 international formal partnerships, and we have participated in many EU funded projects in contractor and subcontractor roles.
Our added value is our extensive experience in developing interactive digital platforms through the method of gamification, as well as innovative plug-in repositories, that could potentially support the AI employment in educational settings.
Our high-skilled team, which comprises key specializations such as gamification developers, and e-learning course designers, among others, is our greatest asset, and we have delivered more than 450 successful projects in educational technologies. Members of our team as certified on e-learning gamification techniques from relevant international awarding bodies. Our CEO, Mr Ioannis Arapoglou, often participates as a guest speaker or guest lecturer in conferences, presenting tools and techniques of Gamification that can be offered at all levels of education using Moodle LMS.
In addition, as we are the Premium regional Moodle Partner, we support structural gamification options via Moodle, using leaderboards badges and experience points, etc. WIDE Services has a solid track record, both on national and international projects, on Learning Management Systems with demanding architecture. Therefore, we have a wide perspective on the whole educational ecosystem and value chain.
With regard to training:
• We have created the WIDE Training Digital Academy (), training instructional designers on eLearning, using Moodle tools
• Members of our team are certified trainers and have many registered hours of instruction in adult education.
• In every project that we undertake, we are training senior members of their educational and administration teams on platform use.
Keywords and matching areas:
Ideas in Progress
Education and Training
Erasmus+
We are interesting to add value to your eLearning project accross industries. We provide end to end integrated solutions and eLearning innovation.
Athens, Greece
2 months ago
Capacity Building
Digital Agenda for Europe
Education and Training
Adult Learning
Higher Education
Erasmus+
Lifelong Learning
Creative Industries
Rights, Equality and Citizenship Programme
Being the end to end edu-tech partner with a solid track record, we are looking for the complementary roles. Coordinators and consortia that are looking for eLearning and relevant innovations, to enhance their project.
Athens, Greece
2 months ago