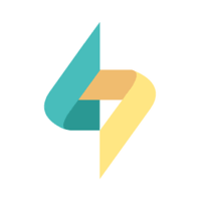 Rajeev Dixit
Looking for Partnership
About Me
Rajeev is a hands-on leader with many years of leading new, avant-garde product development in the United States. His areas of work include new product ideation, architecture definition, agile product development in start-ups, leading multi-site teams, hands-on development, scalability and high availability, continuous deployment methodologies, open source frameworks, big data predictive analytics and visualization. Rajeev has served in different roles in a variety of startups and big companies in the US and India. He has a Masters degree in Computer Science from IIT, Roorkee, and an MBA in Entrepreneurship from Babson College in the US. He has been represented in numerous standards committees along with Microsoft, Intel, Philips. He is also a lead author of a US patent on voice applets. we are currently working on a project that is based on IOT, Data Visualization, Product Development, USER EXPERIENCE, and designs. I am CTO at 47Billion and involved in many Client interactions and also with the team working on the same client project.

Keywords and matching areas:
Ideas in Progress
Agricultural Biotechnology
IT
IT Applications
Innovation & Research
Mobile technology
HTML
Web
Internet of Things (IoT)
Artificial Intelligence
We believe that you, through your connects & experience, in your region we can have some mutual benefits channel partnership. We are sharing you more about us, our work and client testimonials to check with our presence across the world. We are a team of 100+ highly qualified developers and have 10+ years of company experience in Front-end/Back-end stake, mobil...
Indore, India
4 years ago