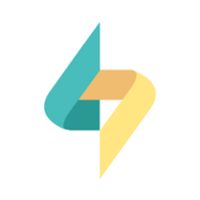 SMEs
Looking for Partnership
Looking for Lead Partner
---
We believe that you, through your connects & experience, in your region we can have some mutual benefits channel partnership.
We are sharing you more about us, our work and client testimonials to check with our presence across the world.
We are a team of 100+ highly qualified developers and have 10+ years of company experience in Front-end/Back-end stake, mobile and agile development. We specialize in UX/UI, Big Data Analytics and End-to-End product development.
We at 47Billion help companies converting their ideas to reality. We have worked in several sectors some of them are:
Agriculture
Healthcare
Telecommunication
Data Management Plan (DMP)
Ed -Tech
Finance
Education
Defense Forces
Mediation Engine
We have already worked with some of the world's best-known brands like CISCO, Personagraph, Reliance, The AMP, Indian Army, and many start-ups, etc.
I am also excited to share that we have been recognized as a top creative agency, we also hold a top 10 spot on Clutch's list of the best Big Data Companies.
---
Agricultural Biotechnology
IT
IT Applications
Innovation & Research
Mobile technology
HTML
Web
Internet of Things (IoT)
Artificial Intelligence