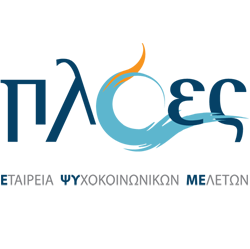 "PLOES" EPSYME
Looking for Partnership
Looking for Extra EU Funds
About Me
EPSYME (Psycho-Social Research Organization) is a Non-Governmental Organization, founded in 1998, by professionals, specialized in mental health and scientific sector customized training fields.
Now more than 70 people are employed in all its units including mental health professionals, social workers, occupational and speech therapists, special education therapists, child psychiatrists, psychologists, etc.
The activated projects and services are addressed to citizens of Piraeus and surrounding suburbs, affected by mental disabilities, psychiatric problems and autistic spectrum disorders, targeted to avoid their social exclusion.
EPSYME services are based on the principles of social psychiatry, which consider mental disabilities as a condition of multiple and complicated factors. It is our strong belief developments can be positive by using constant, appropriate and effective scientific methods of prevention and intervention. The fundamental principles of all our services and action plans derive from this approach.
EPSYME aspires to develop projects and services for prevention and social care planned and implemented with efficiency, proficient and effective methodology and with the intention to meet the multiple needs of its target group.
Keywords and matching areas: